June 25, 2021 - 3:04pm
Graham A. Spiers
Graham Arthur Spiers of Batavia, NY passed away on June 19, 2021.  He is preceded in death by his wife, Grace Orcutt Spiers, and his twin sister, Sue Spiers McLean.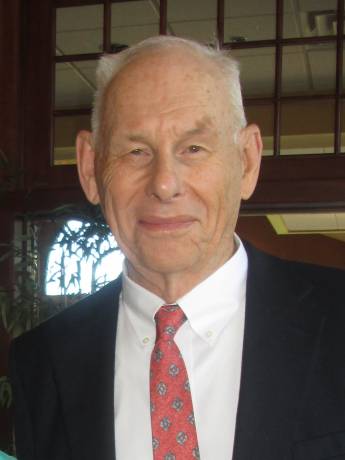 He is survived by his four children, Margaret E. (Peggy) Spiers, Robert B. (Debra Hyde) Spiers, Steven A. (Ann Trankina) Spiers and Sarah J. (Tony) Reuter; and four grandchildren, Samantha J. (Sammy Jo) Spiers (Keith) Stevenson, Daniel R. (Danno) Spiers, Christopher R. Spiers, and Meghan M. Reuter and brother, Tom (Charlotte) Spiers and nieces and nephews.
Graham was born in Columbus, Ohio on March 16, 1931 to Robert H. and Margaret Walker Spiers.  His family moved to FoxHill Farm on Lewiston Road in 1945.  He graduated from Batavia High School in 1949.
Graham loved his church home at Batavia First United Methodist where he was a member for 75 years.  He and Grace were members of the McNabb Sunday School class.  Besides serving in many capacities at the church, Graham volunteered with Troop 6 of the Boy Scouts for many years.
   
Graham served in the US Army Reserve.   He served for 35 years as a reservist with the 98th Division.  He retired in 1993 after working as a civilian as the administrator for the Batavia reserve center.
The family will celebrate Graham's life with a graveside service. Memorial gifts may be given to Hospice of Genesee County, 29 Liberty Street, Suite #6, Batavia, New York 14020 (https://homecare-hospice.org/donate/) or All Nations International, PO Box 901253 Kansas City, MO 64190 (https://allnations.international/give).
To leave a condolence, share a story or light a candle in his memory, please visit www.bataviafuneralhomes.com.