June 25, 2021 - 3:33pm
Sherwin Amos Radka
Oakfield – Sherwin Amos Radka, loving husband and caring father died Tuesday, June 22, 2021 at the LeRoy Village Green Residential Healthcare Facility. He was 95.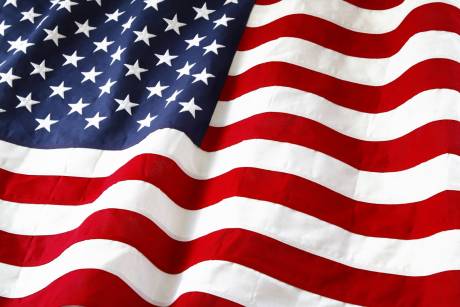 Born in Oakfield on September 5, 1925, Sherwin was the son of the late Helen Brumsted Radka Davis and Amos F. Radka. He was a 1943 graduate of Oakfield High School. In 1944, he enlisted in the United States Navy and served during WWII aboard the U.S.S. Propus. Sherwin was honorably discharged in 1946 and then attended the University of Buffalo. He graduated in 1950 with a Bachelor of Science in Business Administration.
Sherwin, also known as Josh to those close to him, married his wife of 74 years, the late Valera Dart on January 16, 1947. The couple lived in Batavia and Buffalo before moving to Oakfield where they raised two children.
After working as an accountant for several companies, he was appointed as the Postmaster of Oakfield in 1959. After 16 years, he was promoted to the postmaster of East Aurora, where he served until his retirement in 1985.
Sherwin devoted many hours to public service and community work. He served as secretary of the Oakfield Fire Department for many years before becoming an exempt member. He coached two Oakfield Little League teams, and was a member of the former Oakfield Presbyterian Church where he taught Sunday school and served as both a Trustee and Elder. Josh was past president of the Oakfield-Alabama Lions Club, and chairman of the Genesee United Way Appeal. He joined Rotary International during his time in East Aurora, and in his later years became a member of the Oakfield Historical Society.
Sherwin served more than 15 years as a member of the Oakfield-Alabama Board of Education, including several terms as president. He proudly presented graduation diplomas to his daughter and son.
Josh enjoyed traveling with Val, golf, playing cards, and spending time with his family and friends. Josh continued to be active into his 90s, making new friends at Saint Anne's Community at the Greens in LeRoy, and learning new things.
Sherwin is survived by his daughter, Gayle Miraglia (Peter) of Guilderland, New York and his son, Jeffrey Radka (Mary) of Brockport. He is also survived by his grandchildren, Janelle Baker (Sean), Meghann Hongach (William), Leslie Radka and Damian Miraglia, four great-grandsons, four nieces and a nephew.
He was predeceased by his brother, Richard Radka of Austin, Texas.
His family would like to thank the staffs of both Saint Anne's Community at the Greens and the LeRoy Village Green for their compassion and care.
The family will be holding a private burial. A memorial service for both he and Val will be held in September where all are welcome to attend. Memorial contributions may be made to the Oakfield United Methodist Church, 2 South Main Street, Oakfield, New York 14125. To leave a condolence, share a story or light a candle in his name, please visit www.burdettandsanford.com.
Arrangements have been entrusted to the Burdett & Sanford Funeral Home, 11 Maple Avenue, Oakfield.