July 9, 2021 - 11:40am
Alice "Jean" Roda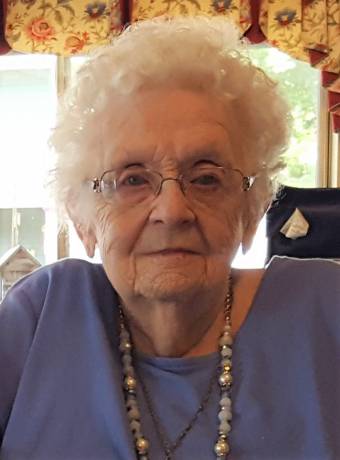 Alice "Jean" Roda passed away on July 8, 2021 at the age of 99.  She was born September 11, 1921 in Williamsville, NY to the late Bert and Elizabeth (Chittenden) Brennan, and was a resident of Genesee County (Batavia, Elba & Byron) for most of her life.  Jean worked in a number of office positions after obtaining a degree at Rochester Business Institute, and retired from the USPS in 1978.  She was also involved in the community through her church, Byron First Presbyterian, and volunteering (Meals on Wheels, blood drives and UMMC).  Jean will be missed by all who knew her.
Jean is survived by special niece Ann B. (Peter) Van Horn, niece Barbara Tedder, nephew Robert D. Brennan, friend Judy Ames who visited often, as well as many grand/great-grand nieces and nephews.  She was predeceased by her husband Everett Roda, brothers Kenneth D. & Thomas J. Brennan, sister Elizabeth B. Bigelow and nephew Donald B. Bigelow.
A celebration of Jean's life will be held at 11am at the Byron First Presbyterian Church, 6293 West Main Street, Byron on Monday.  Private interment in Byron Cemetery.  
Donations in Alice "Jean" Roda's name may be made to the Byron First Presbyterian Church, P.O. Box 206, Byron NY 14422.
Please leave a condolence, share a story or light a candle at www.bataviafuneralhomes.com.
Arrangements for Alice were entrusted to the H.E. Turner & Co. Funeral Home, Batavia, (585) 343-8868.