July 19, 2021 - 3:21pm
Alita I. Green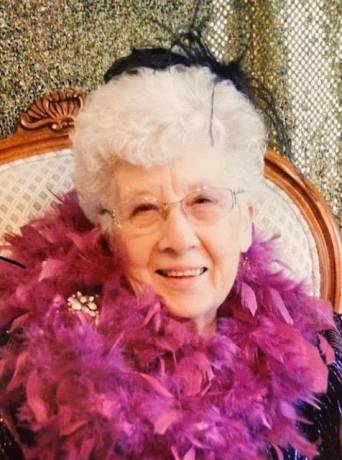 Alita I. Green, 93 of Batavia, passed away on Monday, July 19, 2021 at The Grand Rehabilitation and Nursing at Batavia, surrounded by her family. She was born November 10, 1927 in Darien to the late Otto (Esther Ames) Welker. She is preceded in death by her husband Gerald N. Green, siblings Nelson Lee Welker, Phyllis (Harold) Hebding, Anita (Herbert) Schmeider.
Mrs. Green was a Library Clerk at Alexander Elementary School, active member of Alexander United Methodist Church serving in the choir and volunteering for many years. She was very artistic, loved to garden, an excellent seamstress, and strong, surviving Christian woman. Above all else she was a loving mother and grandmother.
She is survived by her children, Nelson (Terry) Green of Bergen, Shane (Karen) Green of Byron, Dee Green of Attica; 5 grandchildren, Aaron (Jennifer) Green, Katie (fiancé Joseph D'Ovidio) Cieslinski, Kristina (Ted) Johnson, Hannah and Maylee Green, 7 great-grandchildren, Kaleb, Brenna, Kolton, Miranda, Jackson, Tayte and Grady, along with several nieces and nephws.
There will be no prior calling hours. A private service will be held at the convenience of the family. She will be laid to rest in Alexander Cemetery.
Memorial gifts may be made to Alexander United Methodist Church, 10540 Main St., Alexander, NY 14005. To leave a message of condolence visit www.marleyfuneralhome.com. Arrangements completed by Marley Funeral Home, LLC. 135 Main Street, Attica, New York 14011.