July 22, 2021 - 11:55am
Earl Ellsworth Sands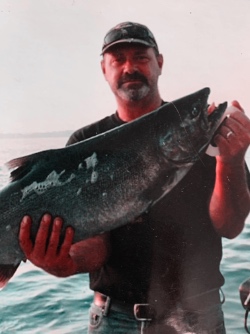 Earl Ellsworth Sands, of Hamlet, N.C., passed away on July 14, 2021 after a courageous battle with cancer. He was 64. Earl was born on July 6, 1957, the son of Joan Taylor, of Albion, NY, and the late Frank Taylor.
Earl was a lifelong resident of Western New York and retired from U.S. Chrome (Batavia) in 2015 before moving to North Carolina.
He enjoyed hunting, fishing, NASCAR (National Association for Stock Car Auto Racing LLC), and spending time with family and friends.
Earl is survived by his wife of 47 years, Beverly, his children, Jacob (Shirley) Sands of Rockingham, N.C., Jason (Sarah) Sands of Syracuse, NY, Jessica Sands of West Virginia, several siblings and grandchildren. Private services held for Earl in Hamlet, N.C.