July 23, 2021 - 1:32pm
David Lee Viehdeffer
posted by
Ronald Konieczny
.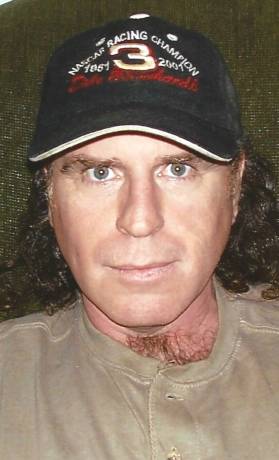 David Lee Viehdeffer, 55 of Batavia, passed away unexpectedly on July 17, 2021 at his residence.
He was born December 19, 1965 in Batavia, NY, a son of the late Glenn Wade Viehdeffer Sr. and Laura Petry Viehdeffer.
David was an avid fisherman, enjoyed animals and nature and was a proud Buffalo Bills fan.
Survivors include his child, Christine Viehdeffer of Byron. Siblings, Glenn Wade (Dawn) Viehdeffer Jr., Cynthia (Scott) Fritag of Florida, Kevin Viehdeffer of Batavia, Sharon (Tom Seitz) Viehdeffer of Batavia and Rebecca Bender of Alexander and his many nieces and nephews.
He was the brother of the late Kathy Viehdeffer.
Friends and family are cordially invited to share memories on Monday (July 26th) from 5-7pm at the J. LEONARD McANDREW FUNERAL HOME, LLC, 2 Bogue Ave., Batavia, NY.
Memorial contributions may be made to the NYS Veterans Home Activities Fund, 220 Richmond Ave., Batavia, NY 14020. Expressions of sympathy may be shared with the family at: www.mcandrewfuneralhomes.net.
ARRANGEMENTS WERE ENTRUSTED TO THE J. LEONARD McANDREW FUNERAL HOME, LLC, 2 BOGUE AVE., BATAVIA, NY 14020. RONALD KONIECZNY II, DIRECTOR.