July 23, 2021 - 1:35pm
Donna M. Wickins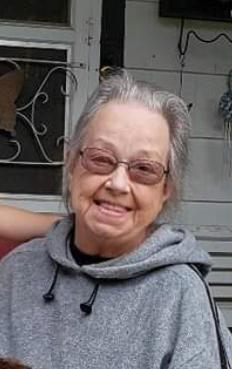 Donna M. Wickins of Attica, entered into eternal peace on July 21, 2021, knowing she had the love of her family and our Lord with her. Donna was born April 3, 1939 to Paul and Emma Trauscht. She was predeceased by her brother David Trauscht and her son-in-law Rodney MacLane.
Donna "NaNa" cherished life. She always put family, friends and community first. Giving made her the happiest. She was a long time cafeteria lady, putting the "kiddos" first. Donna was an original member in the woman's auxiliary in Attica. She was very active in the early years of AYA (Attica Youth Athletics) and was always the loudest fan in the stands. Cookies were everywhere when she was Girl Scout Leader. Donna volunteered at the Attica Food Pantry, which was an extension of her need to always ask "can I make you something to eat". Donna ended her life the way she lived it, her last gift was to donate her earthly body to U.B.'s Anatomical Gift Program.
Donna is survived by a brother Michael (Judy) Trauscht, daughters Vicki MacLane, Debra (David) Best, a son James (Tina) Wickins; grandchildren Sean (Kate) MacLane, Kyle Best, Isabella Wickins, Elijah Wickins and her very special great-grandchildren Caleb and Camille MacLane, nephews Scott (Giovanna) Trauscht and Rick (Sharon) Trauscht.
The family will hold a private service at a later date. Please consider donating to a local food pantry.
Memorials may be made to the Attica Rescue Squad, 11 Water St, Attica, New York, 14011. To leave a message of condolence visit www.marleyfuneralhome.com. Arrangements completed by Marley Funeral Home, LLC, 135 Main Street, Attica, New York 14011.