July 28, 2021 - 10:00am
Elinor F. Rice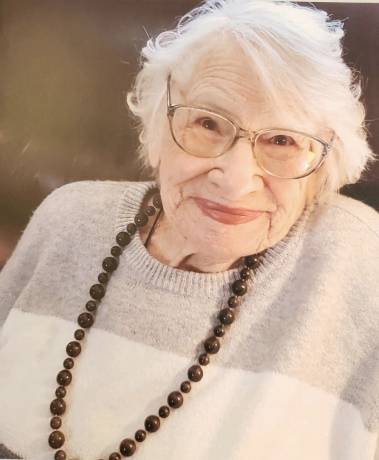 Elinor F. Rice, 100, of Batavia, passed away on Monday, July 26, 2021 at her home.
Elinor was born October 4, 1920 in Oakfield, a daughter of the late Anson and Florence (Ferguson) Forsyth.
Elinor was very active with the YMCA and the Genesee County Senior Center.  She also volunteered at the Salvation Army.
Surviving are her brother, George Forsyth of Batavia; several nieces, nephews, great-nieces and great-nephews.
Preceded in death by her husband, Charles Rice, brothers, Rodney Forsyth and James Forsyth and sisters, Virginia Shera, Celia Maykuth and Joan White.
Family and friends are invited to call on Saturday from 9:00 a.m. to 10:00 a.m. at the H.E. Turner & Co. Funeral Home, 403 East Main Street, Batavia, where services will follow at 10:00 a.m. also on Saturday.  She will be laid to rest in Grandview Cemetery, Batavia.  
In lieu of flowers, memorials may be made to Oakfield United Methodist Church, 2 South Main Street, Oakfield, NY 14125.  
Please leave a condolence, share a story, or light a candle at www.bataviafuneralhomes.com.