August 1, 2021 - 5:41pm
Jonnelle Jean Marra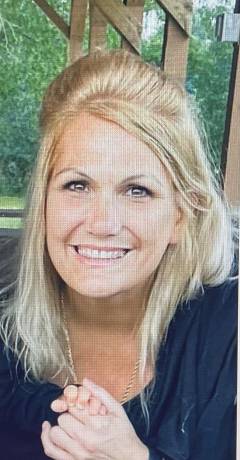 Jonnelle Jean Marra, 50, of Fallsburg, N.Y., died Friday (July 30, 2021). She was born October 25, 1970, in Batavia, N.Y., the daughter of John O. Marra and Carole A. DiSanto.
Jonnelle was a stay-at-home mom for her daughter Johnni and her triplets Addison, Jaxon, and Brian. She possessed the unfaltering character of a nurse and was often told she would have made a great one. She gave love, support, and kindness freely, and if ever she felt burdened, she never let on. Jonnelle's spontaneous nature, magnetic personality, and infectious laugh touched the lives of everyone who knew her.
Jonnelle is survived by her mother Carole DiSanto, her daughters Johnni Brown and Addison Ingber, her sons Brian and Jaxon Ingber, her brother Jamie Marra, her sisters Luanne Marra (James Beam) and Nicole DiSanto (Rob Cimino), several doting nieces and nephews: Ava and Kate Marra (Jamie), Daisy Hewitt (Luanne), and Eva DiSanto-Sobb and Vincent and Carlo Cimino (Nicole) and her best friend, Amy Nichols.
Jonnelle is predeceased by her father John O. Marra and her daughter Jerica L. Marra.
Friends are invited to call from 4-8pm Thursday, August 5, 2021 at Gilmartin Funeral Home & Cremation Company Inc. 329-333 West Main Street Batavia, N.Y. On Friday, August 6th, friends are welcome to attend a 9:30AM Mass of Christian Burial at Resurrection Parish (St. Mary's Church) 18 Ellicott St., Batavia. Interment will take place at Grand View Cemetery in Batavia.
In lieu of flowers, memorials may be made to the family. For more information or to sign a message of condolence please visit www.gilmartinfuneralhome.com or call (585) 343-8260. Arrangements completed by Gilmartin Funeral Home and Cremation Company Inc., 329-333 West Main St., Batavia, NY 14020.