August 2, 2021 - 11:15am
Linda P. LaWare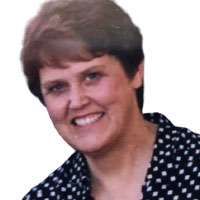 Linda Pfaff LaWare, 72, passed away peacefully with her husband Ernest by her side at the University of Pittsburgh Medical Center Transplant Unit on Tuesday, July 20, 2021. 
Linda was born on August 1, 1948, daughter of the late George and Beatrice (Reiner) Pfaff.
Linda hit the ground running and had a zest for life. She was an accomplished artist, and her family enjoys and cherishes many of her works in their homes. She was a pioneer for the Women's Liberation movement as she was the first female cable splicer for NY Telephone in 1971, where she then rose through the ranks to cable engineer for Ma Bell. Her love for animals was evident as she studied and became a wildlife rehabilitator, nursing orphaned bears, raccoons and other wild animals. She also served on the board of the Wyoming County SPCA and was an avid donor to this and many wildlife organizations. She was a self-taught composition doll restorer, reclaiming many dolls that were shipped to her from around the globe. She loved antiques and had an antique booth at Kelly Schultz Auction House, making many friends of like minds. Linda was a very spiritual person, believing there is life everlasting, and relating many of her personal stories to friends and family of past experiences. Her kindness and spirit of giving will be greatly missed by all who knew her.
Linda joins her parents Betty and George and brothers Eric, Lance and George. She leaves behind her loving husband of 40 years and soulmate Ernie LaWare, daughter Marcy Kowalchuk, step daughter Rebecca (Wayne) Fenton, along with her sisters, Suzanne West and Jacquelyne (Steven) Leach, and many adoring nieces and nephews. She had an extremely close bond with her great nieces and nephews who dubbed her "Honeybun", and she in turn, dubbed them "Sweetypies". Linda also leaves behind her beloved pooches, cats, chickens and horses.
A celebration of Linda's life will be held on October 2, at 2300 Buffalo Rd., Varysburg, NY, starting at noon. A barbecue, memories and laughter will be served up to commemorate Linda. We invite all who knew her to attend this special day. Memorials can be made in Linda's memory to the Wyoming County SPCA, PO Box 269, Attica, NY 14011 or electronically through their website: www.wyomingcountyspca.org, and/or the National Autism Society, 6110 Executive Blvd., Suite 305, Rockville, MD 20852