August 5, 2021 - 2:52pm
Alvin S. Cain
Holley - Alvin S.  Cain, age 84, of Holley passed away on Tuesday, August 3, 2021 at Elderwood at Brockport.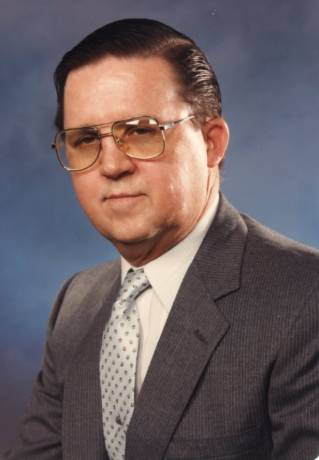 Mr. Cain was born Saturday, December 5th, 1936 in Akron, a son of the late Cleo D. Cain Sr. and Helen Garrison Cain.
He graduated from Oakfield-Alabama Central School where he was a member of the wrestling team. Following graduation, he worked in the mines at the U.S. Gypsum plant, eventually moving to the power plant. From there he worked for 25 years at Eastman Kodak in Rochester, where he retired as a supervisor. Following his retirement, both he and his late wife Martha become quite "tech savvy" and converted their favorite vinyl records onto their computer compiling quite an extensive library of "oldies" and Christmas music for his family. He and Martha also enjoyed working on their home and tending to their gardens. He liked old cars, watching NASCAR on television and riding his dirt bike. A gifted woodworker, he enjoyed creating many items for his home and family including wooden baby cradles. The Clarendon Historical Society has collected many of his pieces and currently has them displayed in their museum. Along with his family, he enjoyed attending events where the Ghostriders would appear. His family would always look forward to family reunions where he would fly one of his "big kites".
Alvin is the husband of Martha J. Smith Cain who passed away on December 28, 2012.
Surviving are his son; Patrick C. (Late Vicki) Cain of Lyndonville; his granddaughters; Brittany (Fiancé Derek Szwarc) Cain of Lyndonville and Monica (Fiancé Stephen Herbeck) Cain of North Tonawanda; his siblings; Gary (Late Loretta) Cain of East Pembroke, Audrey (Late Earl) Cain of Indian Falls, Gail Cain  of Oakfield and Gaye (Late Billy) Bolton of Florida; his brother-in-law; Roger (Sue) Smith of Las Vegas, Nevada and his sister-in-law; Noreen (Jim) Davis of Colorado Spring, Colorado. He is also survived by several nieces and nephews.
He is predeceased by his siblings; Cleo Cain, Jr., Richard M. "Morrie" Cain and Cherie Cain and his brother-in-law, Gordon Smith.
Family and friends are invited to call on Monday, August 9th, 2021 from 5:00 pm to 7:00 pm at Burdett & Sanford Funeral Home, 11 Maple Avenue, where funeral services will immediately follow visitation at 7 pm. He will be laid to rest in Mount Pleasant Cemetery, West Shelby.  In lieu of flowers, memorials may be made to Clarendon Fire Company, 16169 East Lee Road, Holley, New York 14470. To leave a condolence, share a story or light a candle in his memory, please visit www.burdettandsanford.com.