August 10, 2021 - 12:24pm
John M. Davis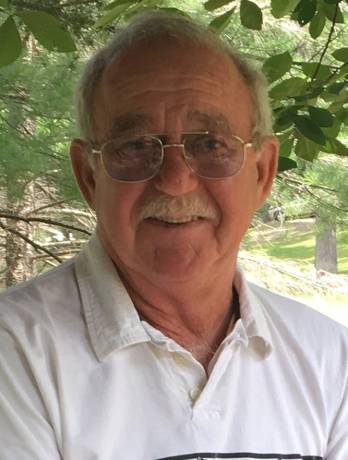 John M. Davis, age 73, of East Pembroke lost his hard fought battle with cancer, passing away on Sunday August 8, 2021. He was born to the late Merritt V. Davis and Margaret (Schuessler) Davis on April 29, 1948. In addition to his parents, John is predeceased by his eldest brother; Richard and his first wife; Andrea M. (Nelson) Davis.
He is survived by his wife; Patricia M. (Schult) Davis; his brothers; Michael (Heather) Davis and James (Helen) Davis; children Donya M. (David) Vaughn,  Yvonne M. (Rick) Lial, Eric J. Davis; along with 7 grandchildren.
John was a United States Army Veteran and the Co-owner of Davis Steel Corp. from 1982-2017. He enjoyed many interests throughout his life, but his love for flying was possibly the strongest. He was an active licensed pilot ready to take to the skies for any adventure. He enjoyed working on his plane over the years. John was a committed member of St. Maximillian Kolbe Parish in East Pembroke for over 40 years, where he gave years of time and effort to whatever cause the church needed. One of his favorite yearly events was the church's annual chicken BBQ. The event was always a great turn out due to the work force and the group of volunteers that came together. He took pride in making sure the mashed potatoes at the Harvest Dinner were always the best that could be produced. John enjoyed being with people and talking about his work adventures putting up the structural steel for every building constructed.
Everyone that knew John, knew one of his favorite hobbies was complaining about Ernie's Maintenance Program. "Everything" came back to the shop to be used at another time. He stored any and all remaining treasures from each job site. He genuinely enjoyed the life he was given and even though his last years were filled with pain and challenges, he pulled through to enjoy as much as he could with the zest for his life to the end. He completed his dreams and enjoyed his "Flight for Life".
Say not in grief, "He is no longer", but in thankfulness…That he was. Blessed are those who mourn, for they will be comforted. (Matthew 5:4) He will be greatly missed, until we meet again.  
Friends are invited to call from 4:00-7:00PM on Monday August 16, 2021 at Gilmartin Funeral Home & Cremation Company, Inc. 329-333 West Main St. Batavia, New York 14020.  A 10:00AM Mass of Christian Burial will be held on Tuesday August 17th at St. Maximillian Kolbe Church 18 W. Main St. Corfu, NY 14036. He will be laid to rest in Evergreen Hill Cemetery in Corfu.
In lieu of flowers, please consider a donation to Charlotte House 4316 NY- route 98 North Java, NY 14113 where john spent his last days in comfort around his family and friends. For more information or to sign a message of condolence please visit www.gilmartinfuneralhome.com or call (585) 343-8260. Arrangements completed by Gilmartin Funeral Home and Cremation Company Inc., 329-333 West Main St., Batavia, NY 14020.