August 11, 2021 - 1:08pm
Fredrick Merritt White
posted by
Ronald Konieczny
.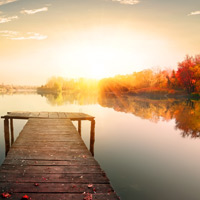 Fredrick Merritt White, 83, of Batavia and formerly Olcott, passed away November 19, 2020 at United Memorial Medical Center after a lengthy illness. 
He was born in Lockport, September 28, 1937, to the late Merritt White and Frances (White) Haight. 
Fred attended Michigan State, served in the Army, and then settled in Chicago, Ill. and Foxborough, Ma. before returning to the Lockport area in the early 70's where he became associated with Paul Fox Auto Sales. This began his lifelong interest in the Retail and Wholesale Automobile Business, working in and with dealerships throughout Western NY as well as starting his own businesses.
Fred became a member of Olcott Yacht Club in 1975 was recognized as not only a dedicated sailor in OYC Club races as well as LYRA, South Shore and Youngstown Level Races, but also taught numerous people how to sail and race.  He was affectionately nicknamed "Fast Freddy" at OYC where he kept his various sailboats (Sunrise, Awesome, Cracker Jack and most recently Still Awesome).
Fred became an officer at OYC serving as Fleet Captain, Rear Commodore, Vice Commodore and Commodore several times over the forty plus years he was a member and also served on their Long Range Planning Committee and was one of the original organizers for their current Haulout and Storage Committee.
Fred is survived by his wife Kathy, his children Susan (Anne Casto) White of Columbus, Ohio and Mitchell White of Ft. Lauderdale, Florida. Step-children, Brian Havens of Batavia, and Jocelyn Sikorski of Alexander. Grandchildren David Arizosa, Jonathan and Donna White of Florida, Zack and Nick Casto of Ohio and Paige and Peyton Sikorski from Alexander, as well as former wife Janet Bagshaw of Canada and son-in-law Kevin Sikorksi of Attica. Sibings Sara Renna of Florida, Richard White of Virginia and Michael White in Washington state. Several nieces and nephews living throughout the country.
A Celebration of Life will be held August 21st from 2:00-4:00pm at the Olcott Yacht Club, Water St, Olcott, NY 14126.
The family asks that any donations be made to OYC Mantle Club or OYC Junior Sailing (PO Box 715, Olcott, NY 14126) in his name. 
ARRANGEMENTS WERE ENTRUSTED TO THE J. LEONARD McANDREW FUNERAL HOME, LLC, 2 BOGUE AVE., BATAVIA, NY 14020. RONALD KONIECZNY II, DIRECTOR.