August 16, 2021 - 3:02pm
Daryl John DiSalvo
posted by
Ronald Konieczny
.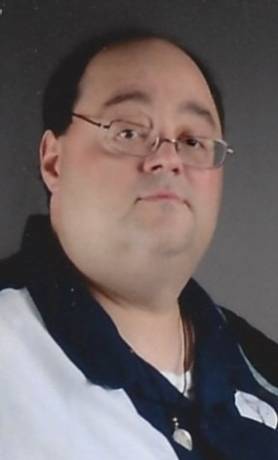 Daryl John DiSalvo, 50 of Oakfield, passed away Saturday (August 14, 2021) at Erie County Medical Center, after a courageous battle with cancer, surrounded by his loving family.
He was born November 15, 1970 in Batavia, NY.
Daryl was a happy, loving, caring individual who loved reading, movies and sports. Daryl was previously employed by Oatka Milk Products in Batavia for over 23 years.
Survivors include his father, John J. (Barbara) DiSalvo of Warsaw. Companion, Diane Dole of Oakfield and her children who Daryl adored, Lance and Aeris Dole. Sisters Michelle Bowman of Florida, Lynn F. DiSalvo of Rochester and Jaime (Lonnie) Godat of Bergen. An aunt, Brenda (James) Pierce of Batavia. An uncle Anthony Cory of Akron and his furry friend, Lightning.  He is also survived by several nieces, nephews and cousins.
Daryl was predeceased by his aunt Antionette Cory, uncle Ignatius Edward DiSalvo, and nephew Caleb Bowman.
There will be no prior visitation and funeral services will be held privately with his family at a later date. Entombment will be in St. Joseph Cemetery.
Donations in memory of Daryl may be made to Roswell Park Alliance Foundation, P.O. Box 631, Buffalo, NY 14240 or Volunteers for Animals (Batavia Animal Shelter), P.O. Box 1621, Batavia, NY 14021.
Expressions of sympathy may be shared with the family at: www.mcandrewfuneralhomes.net.
ARRANGEMENTS WERE ENTRUSTED TO THE J. LEONARD McANDREW FUNERAL HOME, LLC, 2 BOGUE AVE., BATAVIA, NY 14020. RONALD KONIECZNY II, DIRECTOR.