August 18, 2021 - 12:32pm
Veronica M. Miller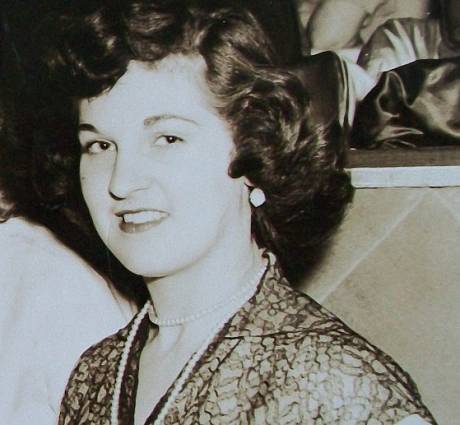 Veronica Mary Miller, age 89, died unexpectedly on Monday (August 16, 2021) at Strong Memorial Hospital in Rochester. She was born on January 8, 1932, in Batavia, daughter of the late John Klein and the late Margaret (Winling) Klein.
She was a loving and devoted wife and mother who loved her children, grandchildren and great-grandchildren. She enjoyed reading, crossword puzzles, creating beaded artwork and spending time with her family. She was a member of St. Padre Pio Parish, St. Cecelia's Worship Site and was a graduate of Batavia High School. She and her husband, Richard, who preceded her in death, loved to travel and made many trips together during their nearly 60 years of marriage.
Mrs. Miller was also preceded in death by her brothers Joseph, Paul, William, Cornelius, Donald and Henry Klein; sisters, Cecilia Zackey, Eileen Amedick, Henrietta Imbrecht, Margaret Radice, Regina Redivivo and Helen Zorn; a sister-in-law Celia Klein, and two sons-in-law, Rick Hollabaugh and Rich Weeks.
She is survived by her 7 children: Jim (Kathy) Miller, Kathy (late Rick) Hollabaugh, Terry Maid, Carol (late Rich) Weeks, Karen Miller, Steve (Amy) Miller and Sue (Iain) Walker; 12 grandchildren, 8 great-grandchildren, her sister-in-law Bernice Klein and several nieces,  nephews and friends.
Family and friends are invited to call on Friday from 4 to 7:00 pm at the Burdett & Sanford Funeral Home, 11 Maple Avenue in Oakfield. Veronica's Mass of Christian Burial will be held on Saturday at 10:00 am at St. Padre Pio Parish - St. Cecilia's Worship Site, 56 Maple Avenue in Oakfield. Burial in St. Cecilia's Cemetery will be private. In lieu of flowers, memorials may be made to the family to be distributed to Veronica's favorite charities. Please leave a condolence, share a story, or light a candle at www.burdettandsanford.com.