August 26, 2021 - 4:01pm
Mary Louise Vicary-Reinegal
posted by
LaVern Falcone
.
Stafford ~ Mary Louise Vicary-Reinegal, age 83, of Main Road, passed away July 30, 2021 at home in the loving presence of her family.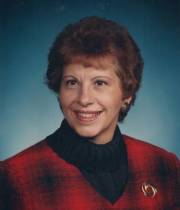 She was born January 6, 1938 in Albion, N.Y., a daughter of the late Louis and Mary Pecorella Manfredi.
     Mary Lou was a loving wife, mother, grandmother, great-grandmother, sister and aunt.  She was a well known and successful business owner in the real estate market.
     She is survived by her second husband, William Reinegal; daughter, Charlotte (Matthew) Maser; sister, Fran Platek; brother-in-law, David Vicary, along with many grandchildren, great-grandchildren, nieces, nephews and dear friends.
     Mary Lou was predeceased by her first husband, William Vicary; her daughter, Lisa Marie Burch; her sister, Jennie Manfredi and sister-in-law, Nina Vicary.
     Services and interment were held privately.
     Your memories and condolences may be shared with Mary Lou's family at www.falconefuneralhome.com.