August 30, 2021 - 4:44pm
Bernice E. Klein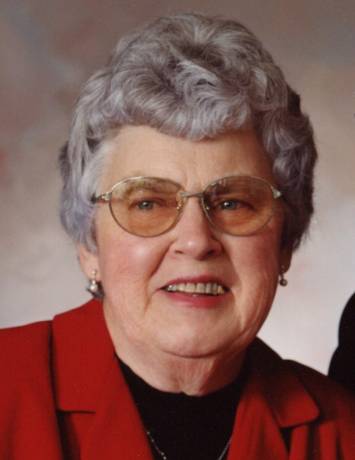 Bernice E Klein, 95, of LeRoy and longtime resident of Batavia, passed away on Friday, August 27, 2021, at Rochester General Hospital.
Bernice was born September 9, 1925 in Batavia, a daughter of the late John and Clara Haller Kelley.
She enjoyed being a homemaker, baking, sewing and gardening. She worked part time for many years at the Daily News. Bernice and her husband Henry, who preceded her in death on September 25, 2019, enjoyed a love of the great outdoors; boating, fishing, skiing, hunting, camping with their grandchildren and traveling in their motor home. Bernice and Henry were avid square dancers and belonged to the Batavia Twirlers.
Survivors include her daughters: Christine (Charles) Kuehl of East Bethany and Barbara (Paul) Hart of San Antonio, Texas; a son , David Klein of Groveland, Florida; six granddaughters; Jennifer Nagelhout, Stacey (Kelly) Mileham; Melissa (Christopher) Lacey, Ruth (Roger) Rodriguez, Amy (George)DeRosa, Paula (JR) Rodriguez; ten great-grandchildren; her sister-in-law Daisy Klein, and several nieces and nephews.
She is predeceased by her brothers Benjamin (Patricia) Kelley, Charles (Sally) Kelley, and sister Florence (Robert) Landcastle.
Friends may call from 5-7 pm on Thursday, September 2 at Bohm-Calarco-Smith Funeral Home, 308 East Main Street, Batavia. Her Mass of Christian Burial will be held at St Mary's Church, 18 Ellicott St, Batavia at 10:00 am Friday, September 3, 2021. Burial will follow at St. Joseph's Cemetery. In lieu of flowers, memorials may be made to Batavia DAV Chapter #166, 3680 Rose Road, Batavia, NY 14020 or American Heart Association of WNY, 5488 Sheridan Dr #300, Williamsville, NY 14221. To leave a condolence, share a story or light a candle in her memory, please visit www.bataviafuneralhomes.com.