August 31, 2021 - 4:01pm
Paul F. Robbins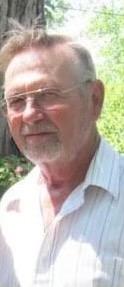 Paul F. Robbins, 74 of Attica, passed away on Monday, August 30, 2021 at the Buffalo VA Medical Center. He was born May 15, 1947 in Warsaw, to the late Carl (Lila Stapleton) Robbins. He is preceded in death by his oldest grandchild, Brian Robbins and brother Albert Robbins.
Paul was a proud United States Army Veteran. He worked for Westinghouse before going on to retire from Ed Arnold Scrap Metal. Paul was an avid hunter.
He is survived by his beloved wife, Karen M. (Reiss) Robbins, son, Michael (Megan) Robbins, daughter Jennifer (James) Robbins all of Attica; 5 grandchildren, Jaelyn, Jerald, Carissa, Allen and Kristopher, along with several nieces and nephews.
Friends are invited to call on Friday, September 3, 2021 from 4 to 8 PM at Marley Funeral Home, LLC, 135 Main Street, Attica, NY 14011. He will be laid to rest at 11:00 AM with Military Honors on Saturday, September 4, 2021 at Forest Hill Cemetery, Attica.
In lieu of flowers memorials may be made to Attica Fire Department and Rescue Squad, 11 Water Street, Attica, NY 14011. To leave a message of condolence please visitwww.marleyfuneralhome.com. Arrangements completed by Marley Funeral Home, LLC, 135 MainStreet, Attica, New York 14011.