September 1, 2021 - 2:39pm
Edward Dean Gorton, Jr.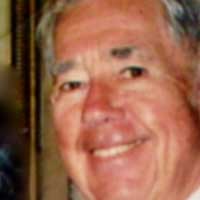 Edward Dean Gorton, Jr. (Ted) passed away in Venice, Florida on August 2nd, 2021, from cancer and Covid (Delta), four days before his 96th birthday. Ted was born in Batavia, New York, August 6th,1925, to Edward Dean Gorton Sr. and Kathryn Mae Lucid. He was the youngest of four siblings: Frances Mary, James Edward, and Joan Celia. Ted joined the navy as a member of the occupational force in Japan at the end of WW2. He again saw action in the Korean War where he served as a 2nd lieutenant on the aircraft carrier, the USS Ticonderoga. After service he graduated from Colgate University and Purdue University with degrees in Business and Economics. Ted joined the Naval reserve where he served for several decades in Naval Intelligence, retiring with the rank of Lieutenant Commander. Ted started his career at Scott & Bean in Batavia and rapidly progressed with Eaton Yale and Towne, Wheelabrator Equipment and Machine, and Geneva Business Brokers. Ted ended his career at age 75 as a business consultant and accountant in South Bend, Indiana. Ted, along with his wife of 56 years, Patricia Gorton, spent the last 25 living in Venice, FL. Together they traveled extensively throughout the US, all the seven seas, every major continent except Antarctica, and so many countries that they lost count. Ted worked and lived in Santa Barbara, CA, San Mateo, CA, South Bend, IN, and Venice, FL. As a private pilot Ted amassed over 12,000 hours flying Bonanzas and other vintage aircraft throughout his 70 years of flying. As for golf, no matter how aged or slow he swung his clubs he always managed to beat his sons. Ted wrote a cookbook and played bridge monthly until the last weeks of his life. In every sense of the word, Ted was a proud member of the "Greatest Generation."  
Family and friends alike would characterize Ted as an independent soul; he was extremely knowledgeable, having benefited from his diverse experiences and his prodigious reading; and it was fair to say he was financially frugal. Ted was predeceased by his wife Patricia Gorton ( in picture with Ted), his ex-wife and mother of his children, Barbara Cole, and his daughter Kathryn Mae (Tom) Thompson. He is survived by five children: Gloria Casey, Su Yates, and Ty (Bonnie), Jeff, and Mark (Sue) Gorton, 11 grandchildren and 12 great grandchildren. In honor of Ted and Pat Gorton, the family would like to thank the friends and neighbors of Waterford, giving special thanks to Jennifer (Physical Agility), Winona (Bright Day Care), Norman McClellan (American Legion), and Paul and the 'Bridge Boys'; your continued kindnesses made this loving couple feel special, right up to the very end. Ted and Pat, Dad and Mom, Grandpa and Nana, you will be missed!  A memorial service for Ted and Pat will be held at 12:30pm, September 14th, at the Sarasota National Cemetery, with a Celebration of Life following the service.