September 3, 2021 - 2:48pm
Linda L. Sprague
posted by
Ronald Konieczny
.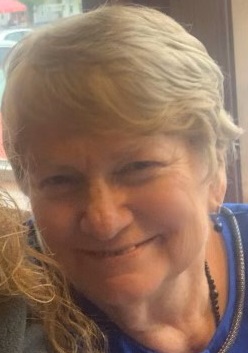 Linda L. Sprague, 75 of Batavia, passed away on Wednesday (September 1, 2021) at Rochester General Hospital.
She was born April 29, 1946 in Batavia, a daughter of the late Bernard and Lorraine Murphy Hoffman.
Linda was a hard worker, always willing to drop what she was doing to come help whenever needed.  She was a devout Christian and loved to sit in fellowship with family and friends. She was generous with her time and knowledge about many things. She loved to teach people new things. She loved to travel, but also loved to be a homebody. In Gracie's words: "She sure lived a full life!" Mom's strength and love will live on through each of us.
She was predeceased by her daughter, Laura Kreutter and brother, Charles Hoffman.
Survivors include her daughter, Carolyn (Matthew Payne) Logsdon. Sons, Nathan (Jacqueline) Kreutter and Andrew (Kari) Kreutter. Sister, Sue (Mike) Shrader. Grandchildren, CJ (Mary Kay) Kreutter, Brittany (fiance, Cody Draper) Kreutter, Amber Kreutter, Zoey Kreutter, Alex and Andy Kreutter, Kelly Kreutter, Eijah Logsdon and Grace Logsdon. Great-granddaughter, Delilah Proefrock and honorary grandson, Jacob Blanc. Sister in-law, Phyllis Hoffman. Also survived by a niece and nephews.
Funeral services will be privately held at the convenience of the family.
Expressions of sympathy may be shared with the family at: www.mcandrewfuneralhomes.net.
ARRANGEMENTS WERE ENTRUSTED TO THE J. LEONARD McANDREW FUNERAL HOME, LLC, 2 BOGUE AVE., BATAVIA, NY 14020. RONALD KONIECZNY II, DIRECTOR.