September 6, 2021 - 2:14pm
Theresa "Terry" J. Seweryniak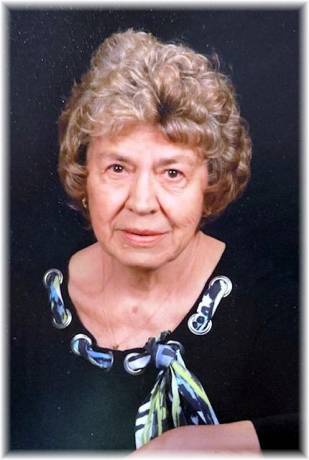 Theresa J. Seweryniak, 85, of Batavia passed away peacefully, on September 5, 2021. Theresa was born on February 22, 1936 to Joseph and Stella Gomula Koziol in Batavia. She is predeceased by her husband of 62 years, Raymond H. Seweryniak, who passed away in 2019, and brothers Edward and Joseph (Sue) Koziol.
She graduated from BHS in 1953, and earned a registered nursing degree with honors in 1956 from University of Buffalo Deaconess Hospital School of Nursing. She served at Genesee Memorial and UMMC as head nurse and obstetrical supervisor where she was instrumental in starting a Prenatal Clinic. She served as a member on the Nursing Advisory Board at Genesee Community College. Theresa was a 4H leader for many years and was an accomplished crafter in needlework of all kinds, producing clothes, quilts and many china painted articles. She was also an avid gardener, cook and baker.
Theresa is survived by sons; Mark (Sue) Seweryniak of Batavia, David (Kathy) Seweryniak of Corfu, daughters; Susan (Kevin) Geer of Hamlin and Kay Bush of Batavia, along with 12 grandchildren and 11 great-grandchildren. Also surviving are 2 sisters Ann Stevens of West Seneca and Josie Sarac of Cheektowaga, brother-in-law Leon Seweryniak of Corfu and many nieces and nephews.
Friends are invited to call on Thursday, September 9, 2021 from 5 to 8 PM at Gilmartin Funeral Home & Cremation Company, Inc.329-333 West Main St., Batavia, NY 14020. A 10:00 AM Mass of Christian Burial will be held on Friday, September 10, 2021 at St. Maximilian Kolbe Parish – East Pembroke Site, 8656 Church St., East Pembroke, NY 14056. She will be laid to rest in St. Joseph's Cemetery, Batavia.
In lieu of flowers, memorials may be made in Terry's name to St. Maximilian Kolbe Parish, 18 West Main St., Corfu, NY 14036. To leave a message of condolence please visit www.gilmartinfuneralhome.com. Arrangements completed by Gilmartin Funeral Home & Cremation Company, Inc. 329-333 West Main Street, Batavia, New York 14020.