September 17, 2021 - 2:19pm
Theodore "Ted" Genagon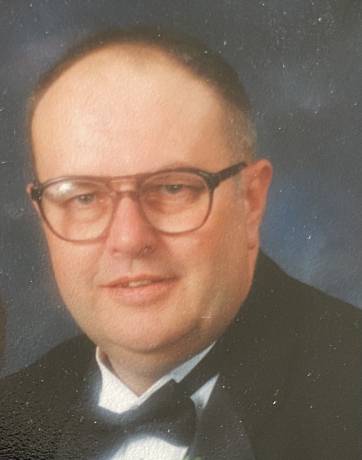 Theodore "Ted" Genagon of Oakfield, New York passed away peacefully at Hildebrandt Hospice Care Center in Rochester, New York on September 17, 2021.
Ted was born on December 11, 1945, the eldest of four children born to the late June and Herbert Genagon of Byron, New York. He grew up on his family's dairy farm, where a strong work ethic and a love for the outdoors was instilled in him at an early age. He attended Byron-Bergen School and was a member of the Genesee County 4-H program from 1955-1964. He proudly showed his family's Holstein cows, including his favorite cow Lucy, and won Master Showman twice. This was a legacy he was proud to share with his children and grandchildren.
Upon high school graduation, Ted attended Rochester Business Institute, but knew his heart was back in Genesee County, where he would spend the rest of his life working with his hands. He was a skilled electrician, farm worker, welder and mechanical engineer and worked for L. Brooke Farms, the United States Gypsum Company, Doehler Jarvis, Rochester Products and finally Eastman Kodak Company where he retired in 2005.
Ted took pride in always bettering himself and learning new skills, and spent years attending night school at Genesee Community College where eventually earned his Associate's Degree in 1993. He shared his passion for the outdoors with boy scouts, serving as Scout Leader for the local Elba, New York troop.  He also earned his recreational pilot's license and became an avid photographer. He spent his retirement returning to his love of farming, and worked at Naas Farms in Oakfield, New York, Zuber Farms in Elba, New York and Del Mar Farms in Batavia, New York until this year.
Ted enjoyed sharing his lifetime of stories and experiences with family and friends. His warm and inviting personality meant he never met a stranger, and one introduction to Ted guaranteed you a helping hand or an invitation to his home for a meal.
He will be greatly missed by his family and friends, including his first wife Kathryn Genagon, daughters Laura (Kevin) Kemler of Albion, New York and Amy (Al) Hagovsky of Gaithersburg, Maryland, stepdaughter Tammy (Rich) Cook of Batavia, New York, brother William Genagon of Byron, New York and sister Nancy Genagon of Bolivar, Tennessee. He is also survived by his seven grandchildren, Kirstie, Lennon, Lindsie, Anya, Orion, Willow and Calvin, and his great granddaughter Ophelia. He is predeceased by his beloved wife Ruth (Weinert) Genagon.
Internment will be private. A celebration of life will be jointly held for Ted and his recently deceased wife Ruth "Ruie" Genagon for family and close friends. In lieu of flowers, donations in Ted's honor can be made to the Genesee County Cooperative Extension, attention 4-H. Arrangements were entrusted to the H.E. Turner & Company Funeral Home of Batavia. Please leave a condolence, share a story, or light a candle for Ted at www.bataviafuneralhomes.com.