September 23, 2021 - 2:15pm
Mark Scott Dickinson Parise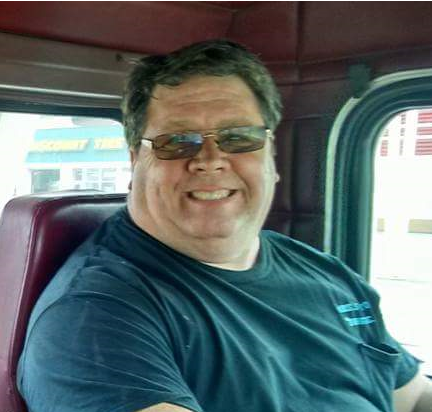 Mark Scott Dickinson Parise passed away on September 21, 2021 at the age of 58 at Unity Hospital.  He is survived by his wife of 36 years Helen Parise, who together owned Parise's Auto & Towing in Batavia, NY for 35 years after taking over from Helen's parents.  He is also survived by his son Joseph, owner of Lickity Splits Ice Cream in Batavia and daughter Elaina, third generation operator of Parise's Towing.  He also leaves behind mother in law, Joan Parise and the late Ralph Parise of Batavia, in-laws of Jeff & Mary Joan (Parise) Martin, John Parise, Paul Parise, and Doug & Kathleen (Parise) Boje.
Mark was originally from Alexander and was apart of the Alexander class of 1981.  Immediately after graduation he started at Parise's Towing and was responsible for servicing the AAA towing of Genesee County.  In October of 1997, Mark signed the contract with the New York State Thruway, where he spent 17 years helping clear the highway of wrecks and disabled vehicles for a 32 mile stretch from Leroy to Pembroke. 
Mark was a very generous and giving person and was best known for his volunteer work at the St. Joes Lawn Fete.  When he wasn't volunteering or at his repair shop, he enjoyed helping his son, Joe at his ice cream shop.  He loved to serve the customers their ice cream.  Mark also cherished restoring and building his tow trucks with his daughter Elaina.  Together they created world-renowned tow trucks that landed them the cover of Tow Times Magazine. He was very proud of his standout purple and teal tow truck fleet that he and his daughter painted.   Mark enjoyed hunting, fishing and snowmobiling with his family and friends. 
A Funeral Service will be held in memory of Mark on October 2, 2021 at Resurrection Parish, 303 E Main St, Batavia, NY 14020 at 11:00AM and a reception to follow at 1:00pm at the Beachhead Veterans Club 3188 Broadway Rd. Alexander, NY 14005.
Memorials may be made to Maryknoll Fathers and Brothers, PO Box 302, Maryknoll, NY 10545-9913. For more information call 585-343-8260 or to leave a message of condolence please visit www.gilmartinfuneralhome.com. Arrangements completed by Gilmartin Funeral Home & Cremation Company, Inc. 329-333 West Main Street Batavia, New York 14020.