September 27, 2021 - 11:56am
Mrs. Patricia L. Fee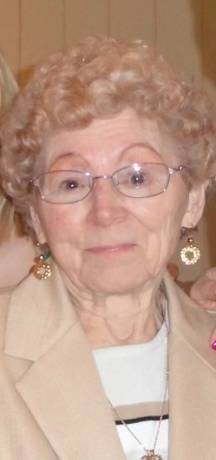 Batavia - Patricia L.  Fee, age 93 of Batavia passed away on Sunday, September 26, 2021 at Gateway Home in Attica.
She was born on March 27, 1928 in Smithport, Pennsylvania a daughter of the late Clayton and Ruth Miller Scott.
A member of St. Joseph's Church in Batavia and a former member of the Batavia Lioness Club, she worked for many years as a lunch aide in the Batavia School District. 
Patricia is the wife of John H. "Jack" Fee who passed away on January 25, 2013 and mother of the late David C. Fee who passed away on January 24, 2017.   
Surviving are her children; Michael (Delores) of Greece, Gregory Fee  of Mesa, Arizona,  Kathy Smith  of Huntington Beach, California and Colleen (William) Wassink  of Batavia, New York, ten grandchildren; nine great-grandchildren and several nieces and nephews.
There are no prior visiting hours. Her Mass of Christian Burial will be celebrated at 9:30 am on Wednesday, September 29th, 2021 at St. Joseph's Church, 303 East Main Street.  She will be laid to rest in Grand View Cemetery.  In lieu of flowers, memorials may be made to Gateway Home, 91 Main Street, Attica, New York 14011.  Please leave a condolence, share a story, or light a candle at www.bataviafuneralhomes.com. Arrangements have been entrusted to the Bohm-Calarco-Smith Funeral Home, 308 East Main Street, Batavia, New York 14020.
For the safety of others, the Fee family is respectfully requesting all who attend her Mass to please wear facial coverings.