September 27, 2021 - 12:01pm
Alfred Angelo Panepinto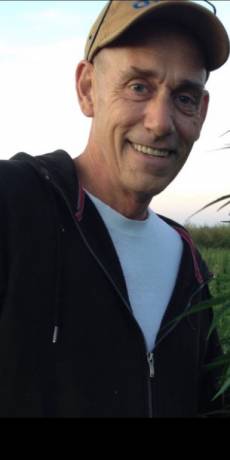 Alfred Angelo Panepinto, 64, of Batavia, passed away on September 23, 2021 at Roswell Park Comprehensive Cancer Center in Buffalo surrounded by his family and friends.
Alfred was born December 12, 1956 in Batavia, a son of the late Alfred A. Panepinto, Sr. and Edna Miller.
Alfred loved spending time with his friends and family, especially his precious granddaughter, Avaya.  He was a longtime member of Godfrey's Pond and enjoyed music.
Surviving are his fiancée, Barbara Johnson of Batavia; children, Josie Rose Panepinto of Batavia, Nicole (fiancée Macy Paradise) Johnson of Elba and Austin Johnson of Batavia; grandchildren, Avaya C. Panepinto, Conlan Johnson and Shayley Johnson; his loving aunt, Dolores Gaeta of Detroit, MI and cousins.
Family and friends are invited to call on Thursday, September 30 from 3:00 pm to 6:30 pm at the Bohm-Calarco-Smith Funeral Home, 308 East Main Street, Batavia, where services will be held at 6:30 p.m. also on Thursday.  
In lieu of flowers, memorials may be made Genesee Cancer Assistance, 127 North Street, Batavia, NY 14020, www.geneseecancerassistance.org/donate or All Babies Cherished, 445 Ellicott Street, Batavia, NY 14020, www.allbabiescherished.com/donations.  
Please leave a condolence, share a story, or light a candle at www.bataviafuneralhomes.com.