September 28, 2021 - 12:17pm
Dustin M. Nemec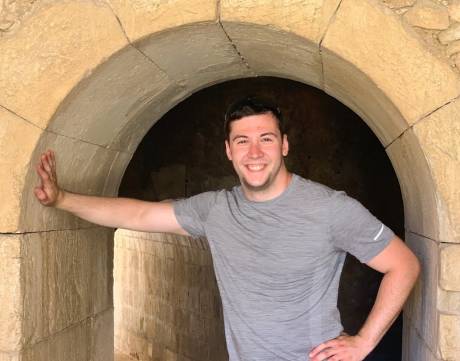 On this day, September 25, 2021, we lost our precious youngest son, Dustin, to injuries that he sustained in a motor vehicle accident.  Dustin was born on January 19, 1995.  While living just 26 years, Dustin had accomplished much and will be greatly missed by all his family and friends who loved him dearly.  Dustin was a recent college graduate of the University at Buffalo and had started his career as a pharmacist with Tops Friendly Markets.  Dustin loved his job and his "work family."  He also has great pride in serving the people of the community with their pharmacy needs.
In Dustin's spare time, he was a great enthusiast and collector of guns and loved target shooting.
Dustin is survived by his father and mother, Edward and Karen Nemec of Elba; his brother, Dylan (fiancée Alexandra Foley) Nemec of Irondequoit; grandparents, Kenneth and Joanne Deane of Batavia and many aunts, uncles, cousins and special friends.  He will be greatly missed by his faithful, spoiled German shepherd dog, Dominic.
Dustin is predeceased by grandparents, Emery and Marie Nemec, and cousins, Christopher Ball and Stephanie Konfederath.
Family and friends are invited to call on Thursday from 4:00 pm to 8:00 pm at the Burdett & Sanford Funeral Home, 11 Maple Ave. in Oakfield.  Dustin's Funeral Mass will be held at 10:00 am on Friday at St. Padre Pio Parish, 56 Maple Ave., Oakfield.  Dustin will be laid to rest in Maple Lawn Cemetery in Elba.  
In lieu of flowers, memorials may be made to a charity of the donor's choice.
Please leave a condolence, share a story, or light a candle at www.burdettandsanford.com.
LIFE IS NOT FOREVER............LOVE IS