September 28, 2021 - 2:57pm
Michael Maryniak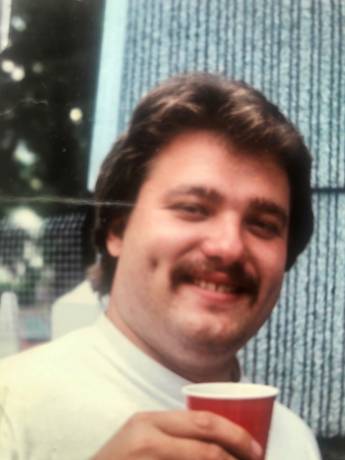 Michael Maryniak, who inspired many people by overcoming the challenges of mental illness and achieving independent living, died September 26, 2021 after a brief illness. He was 59 and lived in Batavia.
As a teenager, Michael confronted a severe mental illness, but with the help of his family, the Buffalo Chapter of the Alliance for Mentally Ill, the Restoration Society and ACE Employment Services of Erie County, he not only overcame the disease but thrived. He was homing in on his 25thanniversary as an employee of Fed Ex, where he earned numerous commendations for the diligence he brought to his job and where he was known as a helpful coworker. In his personal relationships, he shined and for years right up to the end was known for the greeting cards he sent to his brothers, sisters and numerous others with thoughtful little notes and humorous quips. There was not a birthday he ever forgot or a holiday he ignored as a chance to send dozens of those greetings.
Despite long odds, he achieved independent living, sharing an apartment with his longtime roommate Everett McClelland. When Everett's life circumstances changed and he was no longer able to drive, Michael stepped up - taking him to doctor visits, church and other appointments willingly and cheerfully.
His achievements in independent living and employment made him a model success story. Though unschooled in public speaking, Michael frequently addressed ACE groups with inspirational presentations that were meant to help others dig deep within themselves for the strength and diligence to aim high and not allow themselves to be a hostage to their infirmities.
Michael was blessed with an engaging smile that reflected his own cheerful spirit, often in the face of daunting challenges. His off-beat sense of humor brought smiles to many and his hearty laugher at his siblings' jokes was a genuine reward that made them feel like they had said the funniest thing ever.
He liked food festivals, especially the annual Buffalo Chicken Wing Festival and the Taste of Buffalo. When he wasn't working or visiting family, Michael loved going to the movies, particularly action and comedy flicks, as well as playing the APBA Baseball game.And above all else, he was a loyal and devoted son to his parents when they were alive and to all his brothers and sisters.
Michael is survived by his sisters, Mikki (Doug) Baringer, Marge (Mike) Gaskey, Jennifer Ross and his twin, Marlene Adamski, as well as by brothers Paul (Teri), Tim (Anita) and Jim (Barb) as well as several nieces, nephews, a grandniece and a grandnephew. He was preceded in death by his parents, Chester and Teresa (nee Pinkowski) Maryniak and his brother Peter.
Family and friends are invited to a 9:30AM Celebration of his Life on Saturday October 9, 2021 at Gilmartin Funeral Home & Cremation Co. Inc. 329-333 West Main Street Batavia, NY 14020.
Please email [email protected] if you are planning on attending the service, thank you!
In lieu of flowers, contributions are encouraged to ACE Employment Services, 220 E. Main St., Batavia NY 14020 or at www.rsiwny.org. To leave a message of condolence please visit www.gilmartinfuneralhome.com. Arrangements completed by Gilmartin Funeral Home & Cremation Company, Inc. 329-333 West Main Street, Batavia, New York 14020.