September 30, 2021 - 11:44am
Marilyn Anna Decker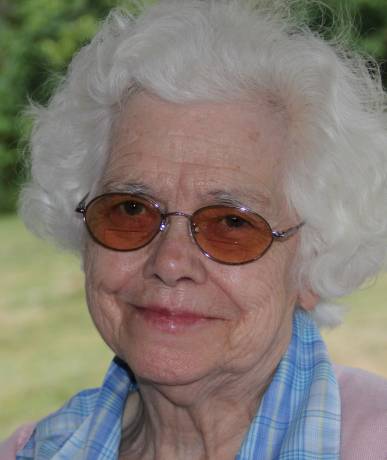 Marilyn Anna (nee Knapp) Decker, 94, entered into the presence of the Lord on Monday September 27 after a short illness.
Marilyn was born in Etna, NY on August 16, 1927. She was the daughter of Merle and Lillian Knapp. She graduated from East High School of Rochester in 1945 and worked 18 years for Kodak in data entry.
Marilyn was set up on a blind date by her best friend from high school with a former classmate of East High. Less than a year later, James Decker and Marilyn Knapp were married. People knew them as "Jim and Marilyn" and they were rarely separated. They truly enjoyed each other's company and had a happy marriage that lasted almost 55 years.
Besides her parents and her husband, she was predeceased by siblings;  Elinore Johnson and Elmer Knapp.
She is survived by her son Paul (Dondra) Decker and four grandchildren: James (Natalie) Decker, Grace (Joseph) Santiso, Elizabeth Decker, and Joel Decker. She is also survived by 5 great-grandchildren: Xavier, Michelle, Josiah, Judah, and Jordan.
Marilyn was known for her beautiful soprano voice. She enjoyed singing in choirs and performing solos in church.
The family would like to express its gratitude to Niagara Hospice who made Marilyn's last weeks at home manageable and comfortable.
Friends are invited to call on Sunday, October 3, 2021 from 3:00 to 6:00PM at Gilmartin Funeral Home & Cremation Company, Inc. 329-333 Main St. Batavia, NY 14020.  A Celebration of her life will be held at 10:00AM on Monday, October 4th at the Gilmartin Funeral Home. A private Graveside Service will be held at White Haven Memorial Park in Pittsford, NY.
In lieu of flowers, contributions are encouraged to be made to the "Kingdom Come Fund" of The Chapel at CrossPoint, 500 CrossPoint Parkway, Getzville, NY 14068. For more information call 585-343-8260 or to leave a message of condolence please visit www.gilmartinfuneralhome.com. Arrangements completed by Gilmartin Funeral Home & Cremation Company, Inc. 329-333 West Main Street Batavia, New York 14020.