October 4, 2021 - 12:58pm
Mr. John Michael "Mike" Laney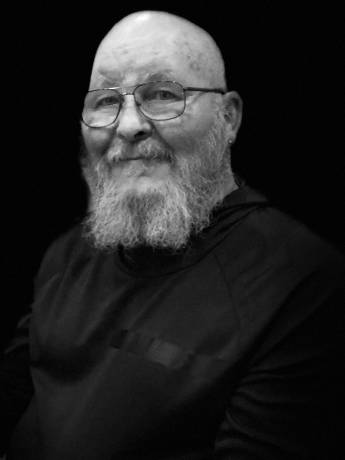 Alexander - John Michael "Mike" Laney, Age 68 of Alexander passed away unexpectedly on Friday, October 1, 2021 at his home. He was born December 4th, 1952 in Batavia, NY, the first son of Joanne Baker Laney of Alexander and the late Loren John Laney. Mike graduated from Alexander Central School in 1970. He moved to Lakeland, FL in 1975, where he created a beautiful life with his wife, two daughters, and many loyal friends.  He was the proud owner of Mike's Auto Repair for over 20 years. In 2016, Mike and his wife fully retired, returning to Alexander NY, where he enjoyed working in his garden, tinkering with projects, countless hours reading, and spending quality time with his family. After his wife's passing in 2017, he found a loving and faithful companion in his dog, Molly.
Mike was preceded in death by his wife, Jo Ann (Chapell) Laney in 2017. He is survived by his beloved mother, Joanne Baker Laney of Alexander; his daughters, Christine (Kevin) Salzlein of Alexander and Jennifer (Keith) Brooks of  FL; grandchildren, Myya Salzlein and Max Brooks; great-grandchild, Myles McMaster. He will also be dearly missed by his surviving siblings; Thomas Laney of CO, Patricia (Gary) Collins of CO, Stephen (Cindy) Laney of TX, Joseph (Jody) Laney of NY, Karen (James Scalise) Laney of CO, Susan (Joe) McPherson of NY, Matthew (Lori) Laney of NY and Rosanne (Russell) Radziej of MN and many nieces and nephews.
The Laney family will be present from 4-7pm on Friday October 8th at the H.E. Turner & Co., Inc. Funeral Home at 403 East Main St, Batavia NY 14020. Please join Mike's family to celebrate his Mass of Christian Burial on Saturday October 9th at 11 am at St. Joachim & Anne Parish 50 East Ave, Attica, NY 14011. In lieu of flowers, memorials in his memory are suggested to Crossroads House, P.O. Box 403, Batavia, NY 14021 or to a charity of the donor's choosing. To leave a condolence, share a story or light a candle in Mike's memory, please visit www.bataviafuneralhomes.com.