October 7, 2021 - 9:39pm
Terry L. Freeman
posted by
Ronald Konieczny
.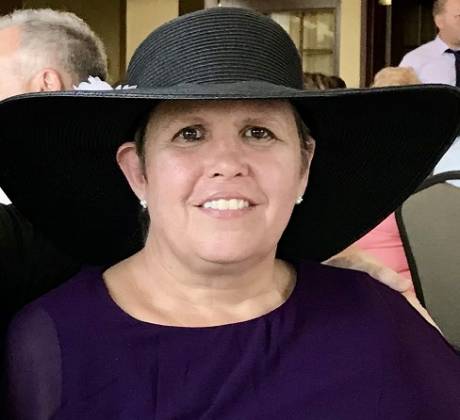 Terry L. (Tanner) Freeman, 58, a lifelong resident of Batavia, NY, passed away peacefully at her Oak Ridge, TN home after a courageous five year battle with breast cancer.
Terry was born on June 14, 1963 in Batavia to Ethel Tanner of Batavia and the late Robert U. Tanner. 

Terry, affectionally known by her family as Ter Bear, dedicated her life to serving others. She stayed strong for the family during Mike's two deployments and supported him in his multiple careers. After three decades raising her four children, caring for several nieces and nephews, and a grandson, Terry devoted her energy to helping Kohls customers have a great day.  She volunteered with Girl Scouts, dance, soccer, hockey, tennis, band, orchestra and numerous other activities. 
Terry loved to talk and brighten your day. She looked forward to annual family vacations to her "happy place" - Disney World, and sending Snapchat selfies to her family. 
Terry will be remembered by her family and friends for having an infectious positive attitude, which never wavered through her long battle with cancer.

Terry is the wife of Michael C. Freeman, whom she married on September 7, 1985. Surviving with her husband are her children, Christopher (Lacey) Freeman of Bowling Green, KY, Robert Freeman of Oak Ridge, TN, Aimee (Ryan Field) Freeman of Arlington, VA, Andrew Freeman of Oak Ridge, TN. Grandchildren, Liam and Christian.  She is survived by her beloved mother, Ethel Tanner of Batavia, and her dear siblings: Ginny Leanen (Ron Trumble) of LeRoy, Kimberly (Raymond) DiPasquale of Conesus, Kelly (Steven) Mountain of Batavia and Steven (Leslie) Tanner of Batavia, along with several nieces and nephews.
Family and friends are cordially invited to share thoughts, condolences and fond memories on Tuesday (October 12th) from 5-8pm at the J. LEONARD McANDREW FUNERAL HOME, LLC, 2 Bogue Ave., Batavia. A funeral service will be held privately for the family. Burial will be in Grandview Cemetery.
Masks or facial coverings will be encouraged for those in attendance.
In lieu of flowers, the family asks that donations be made to Genesee Cancer Assistance in honor of Terry. Expressions of sympathy may be shared with the family at: www.mcandrewfuneralhomes.net.
ARRANGEMENTS WERE ENTRUSTSED TO THE J. LEONARD McANDREW FUNERAL HOME, LLC, 2 BOGUE AVE., BATAVIA, NY 14020. RONALD KONIECZNY II, DIRECTOR.