October 11, 2021 - 11:57am
Betty Dorothy Tracy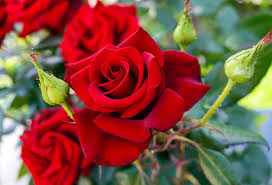 Betty Dorothy Tracy (Roberts) passed quietly of natural causes at her home in Batavia, NY on Friday morning, October 1, 2021. She was surrounded by her loving family and was listening to her favorite music by the late Johnnie Ray. She was 89 years old.
Betty was a native of London (Edmonton), England and moved to Batavia in 1957 after marrying Batavia-native and American G.I., the late John F. Tracy, who was stationed with the U.S. Army at Stansted airfield.
For five decades Betty was the secretary at Charles R. Pero and Sons plumbing on Pearl St. in Batavia. She was self-trained in bookkeeping and office management and loved working there until her retirement in 2007 at 75 years old.
Betty was born in 1932 in the middle of the Great Depression and lived in London throughout WWII. She had fantastic stories about the war: The Battle of Britain and the Blitz; Victory gardens; the horror and terror of it all set against the wonder of how this brought everyone closer together. She would recall how nice everyone was to each other during the war because you never knew if you would see them the next day. She liked to remind her American family that the UK was rationed until 1955, and that we needed to be grateful for the abundant blessings we have. She was diligent and did not like waste and was always perplexed by the lack of common sense and decency in others.
The fifth of eight children, Betty finished school at 14 years old and went to work as an apprentice seamstress at a dressmaker's shop near Central London. She loved the banter on the factory floor which was filled with other girls from all parts of Britain and Ireland. Over the din of the machines, she perfected her comedic timing and ironic wit especially in the presence of any figure of authority. Each week she would give her paycheck to her parents and would in turn receive an allowance; she did not receive a key to the front door until she was 21 years old, something that was a celebrated custom. Her father was a master confectioner who was born in 1899. Her mother, who was born at sea on a Swedish vessel, ran the household. That her father and mother were able to earn and save enough money to raise a large family and buy a house was something at which she marveled, especially as it was achieved in those difficult decades of the early-to-mid 2oth century.
Although diminutive in stature no one dared cross her. She was fearless, indomitable, and irreverent. She was fiercely loyal to family and friends and never turned away from helping or defending someone in pain or in need, even if that meant making a scene. She was never embarrassed- she just got on with things and always kept the proverbial 'stiff upper lip' and her sense of impish irony. She was practical and sensible but loved the right moment where she could be absolutely outrageous. She knew how to make an entrance to any room, but leaving her home was always the same: a kiss and hug goodbye followed by a warm wave from her at the door, until your car was completely out of sight.
Betty loved music, flowers, crosswords, tea, Jeopardy and Scrabble. She enjoyed the seaside, its clear air and walks on the beach. She also looked forward to the rare visit to the horse track. She was a fan of the Buffalo Bills and the Tottenham Hotspurs, both of which caused her perennial anguish. She never took herself too seriously, which is a hallmark of British humor, but also a special attribute of her generation. She was always game for new ideas and could make anything an adventure. She loved shopping excursions to Buffalo or Rochester, excited to find sales and bargains, but mostly to spend time with her family and friends. She liked to dress smartly and always did, even if just popping out to buy a few groceries. Betty was an expert knitter who amazed other good knitters with her skill and imagination. She loved to sing and dance and had a song for every occasion- she always got the party going and kept it moving until the end. She was exceptionally gracious and accommodating.
Betty was immensely proud of the many personal and professional accomplishments of her children and grandchildren, but made sure they all kept their feet on the ground and their "necks wound in." She never missed a birthday, anniversary, or Christmas card for any family or close friend. Christmases were cherished by her- she planned all year what gifts she would give to everyone- and the living room was always somehow chock-full of presents that she took care to wrap perfectly. Although not a great cook she always put on a fantastic spread that was at least edible and not something that a good brown sauce, mint sauce or gravy could not make exquisite (the British not being known for their culinary prowess); the most important thing was that everyone was together and present. Sundays were reserved for a great British fry-up and rich lessons in Cockney rhyming slang. She had a keen memory and was an accurate read of people. She could be obstinate, but never obnoxious- she knew where the line was and reveled in dancing along its fine edge. She took pleasure in small things and gave boundless support to her family and friends.
Betty was predeceased by her husband John F. Tracy. She was also predeceased by six siblings, two of whom had also emigrated to North America. She is survived by her younger sister Elsie Roberts of Oshawa, ON. She is survived by her six children: Carol (Peter) Wardill of Epsom, Surrey, UK; Linda Tracy (Richard Smith) of Batavia, NY; Diane Tracy of Jacksonville, FL; Vincent (Elizabeth) Tracy of Houston, TX; Stephen (Tracey) Tracy of Beaverton, OR; and Denise (Troy) Vereecken of Bergen, NY. In addition, she is survived by fifteen grandchildren and an ever-growing number (currently at 11.5) of great-grandchildren. She is greatly loved and will be missed by many nieces and nephews on both sides of the pond for whom she was "Aunt Bette."
A memorial service will be held in the Spring of 2022 around the time of what would have been her 90th birthday.
In lieu of flowers, memorials may be made to St. Jude Children's Hospital www.stjude.org. To leave message of condolence please visit www.gilmartinfuneralhome.com. Arrangements completed by Gilmartin Funeral Home & Cremation Company, Inc. 329-333 West Main Street Batavia, New York 14020.