October 13, 2021 - 1:02pm
Joyce Toal Covert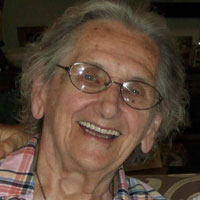 Joyce Mildred Brown Toal Covert age 91, passed away peacefully Sunday, October 10, 2021, at the New York State Veterans Home in Batavia, NY, with her daughter Linda by her side.  Joyce was predeceased by beloved husbands Wayne B. Toal, October 31, 1971, and Wilson C. Covert, January 7, 2021; son James A. Toal and step-sons John Covert and Andrew Covert; sister Janice Brown Kjeldgaard Boyd; grandson James W. Toal; step-daughters in law Deborah Covert and Lisa Covert.

Joyce will be sadly missed by her children and step children: Michael (Denyse) Covert of Punta Gorda, FL; Christine (Robert) Ralston of Springville, UT; James Covert of Williamsburg, VA; Linda Toal of Batavia, NY; Carolyn (Gary) Dawson of Batavia, NY; Kathleen (Randy) Alexander of Corfu, NY; Cynthia (Anthony) Lewandowski of Amherst, NY; Mark Covert of Riga, NY; Kevin (Pamela) Covert of Oakfield, NY; daughter in law Michelle Toal of Trenton, FL; step-daughter in law Christie Covert of Laredo, TX; step-daughter in law Inez (Covert) De Melo; 24 grandchildren and step-grandchildren and 30 great grandchildren and step-great grandchildren.

Joyce was always busy. She was a 4H Leader for 30 years and won the New York State Leadership Award. She was a Girl and Boy Scout Leader, Cub Scout Den Mother, and went to Philmont Scout Ranch in New Mexico for Den Mother Training.  Joyce was a member of Eastern Star in Batavia, St. James Episcopal Church in Batavia, and American Legion Auxiliary. She enjoyed the monthly lunches and reunions with her classmates from Corfu High School.
Most recently she was an avid button collector and a member of Button Clubs in Genesee County, Elmira, North Country, Canada, and Florida. She was a Past President of the New York State Button Club.

Her greatest joy was family. She loved having the grandchildren come stay overnight and found lots of activities for them to do. She even got several of the grandchildren interested in button collecting. Joyce loved taking pictures of the children and grandchildren, her buttons, her flowers, and her friends. Her camera was always with her.
There will be graveside services at Hillside Cemetery, Angling Road, East Pembroke, on Saturday, October 23, 2021, at 11:00 AM.

In lieu of flowers memorials may be made to St. Albans Episcopal Church in Chiefland, Florida, where she was a former member and where James A. Toal is buried.
The family wishes to thank the staff at the New York State Veterans Home for the skilled and compassionate care Joyce received. Arrangements were made by C. B. Beach & Son Mortuary, Inc., 4 East Main Street, Corfu, NY.