October 20, 2021 - 2:12pm
Gregory Rhodes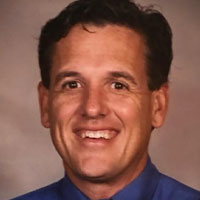 Gregory Rhodes passed away unexpectedly, but peacefully in his sleep Monday, Oct. 11, 2021, at the age of 66.  Gregory was born in Gloucester, England July 8, 1955, to parents Judy and Curtis Rhodes. His family moved to Batavia, N.Y., where he graduated from Batavia High School in 1974.
  
Greg joined the U.S. Coast Guard in 1977. He was first stationed at Indian River, then in Milwaukee, Wis., where he crossed the Arctic Circle twice. In 1991 he became a law enforcement agent for the Delaware Department of Fish and Wildlife and rose to the rank of sergeant. He retired in 2016 after 25 years working for the State of Delaware.  
Greg enjoyed working outdoors on the water most of all throughout his career, and in his free time he enjoyed boating, riding his motorcycle, restoring his Landcruiser, and watching live music. Gregory was a talented carpenter and mechanic who undertook many home renovation projects at his homes in Seaford and the beach. Since retirement, he worked as a handyman to keep himself busy, and always helped any of his friends, family, or strangers any time he was needed. 
He is survived by his immediate family, Judith Madden Rhodes, Ellen Hugh Cole; his children Sean (Michele), Kyle and Mallory; and his four grandchildren, Malaki, Finley, Elliot and Joseph. He is also survived by his mother Judy Greer; his brother Nick (Laura); his sister Elizabeth (Scott); and his nieces and nephews.  
Memorial services will be held outdoors at VFW Post 7234 in Ocean View, Sunday, Oct. 24, at 2 p.m., with a reception following. Flowers and condolences can be sent to Judith Madden Rhodes and Ellen Hugh Cole.