October 22, 2021 - 9:15am
Lewis C. Vangalio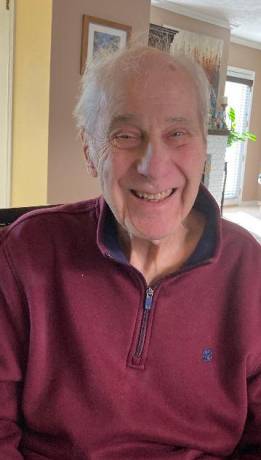 Lewis C. Vangalio, 89 of Victor, formerly of Batavia, passed away on Monday, October 18, 2021 at Premier Genesee. He was born in Batavia, May 1, 1932 to the late Joseph and Mary Vangalio. He is preceded in death by his wife Mildred Vangalio.
Mr. Vangalio was a proud Veteran and served in Japan during the Korean War. He owned and operated his own vending business. Lewis was loved by many close friends and his family.
He is survived by special partner Jean Olmstead and her loving family, cousins, Jeanne Stefaniak and Michael DiMartino.
Friends are invited to attend an 11:00 AM Mass of Christian Burial at Resurrection Parish, 303 East Main St, Batavia, NY 14020 on Wednesday, October 27, 2021. He will be laid to rest in St. Joseph's Mausoleum with Military Honors.  
In lieu of flowers, memorials may be made to the Alzheimer's Association of Western New York, 6215 Sheridan Dr. #100, Buffalo, NY 14221. Thoughts and condolences may be left online at www.gilmartinfuneralhome.com. Arrangements are being completed by Gilmartin Funeral Home & Cremation Company, Inc. 329-333 West Main Street, Batavia, New York 14020.