October 23, 2021 - 2:17pm
Allen Victor Goudy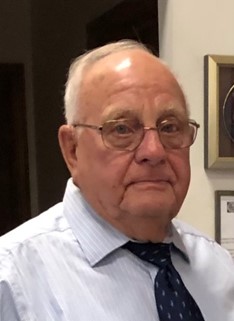 Allen Victor Goudy, Age 87, Formerly of Buffalo, NY. Passed away in Bennington, NY on October 22, 2021. Mr. Goudy was born on November 28, 1933 in Buffalo, NY. He is preceded in death by his parents, his wife Peggy of 57 years, three sisters, and one granddaughter.
He served in the U.S. Navy from 1952-1956. He mentored many boys and girls while serving as a Buffalo Newspaper distributor in the early 1970's. He enjoyed thirty years of retirement after working as a pipefitter for Dunlop Tire from 1966-1991.
Mr. Goudy is survived by his sister, Janet Guralny of Tonawanda, his four sons, Dennis (Christina) of Prosper, TX, Ronald (Teresa) of Bennington, NY, Gregory (Adriana Ciach) of Tonawanda, NY, and Keith (Amy) of Tonawanda, NY; his companion, Annette Miller; Nine grandchildren and thirteen great-grandchildren.
The family wishes, in lieu of flowers, donations be made to the Gateway Home of Attica, NY, www.gatewayhomeattica.org, 91 Main St, Attica, NY 14011. To leave a thoughts or condolences visit www.marleyfuneralhome.com. Arrangements completed by Marley Funeral Home, LLC. 135 Main Street, Attica, New York 14011.