October 27, 2021 - 10:38pm
Edith M. Rood
posted by
Ronald Konieczny
.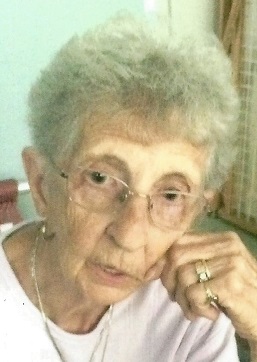 Edith M. Rood, 97 of Batavia, passed away peacefully on Tuesday (October 26, 2021) at her residence under the loving care of her family.
She was born May 20, 1924 in Batavia, NY, a daughter of the late Ellery and Edna Roberts Roche.
Edith was employed by the New York State Unemployment Office for several years prior to her retirement. She enjoyed collecting dolls, ceramics, bowling and at one time roller skating. Her pride and joy was her family whom she loved to spend time with.
She was predeceased by her husbands, Everett Clute and William Rood. Children, Everett Clute Jr., Jon Clute, Dana Brian Clute and Dennis James Clute. Sisters, Betty Ann Boring and Linda Ferris.
Survivors include her daughters, Renee (late Doug) Fagan of Hamlin and Colleen (Robert) Yungfleisch of East Pembroke. Step-daughter, Amy Rood of Batavia. Sister, Beverly Goodmote of Lakeland, FL. Daughter in-law, Linda Clute of Cape Coral, FL. Brother in-law, James Ferris of Basom. Also survived by several grandchildren, great-grandchildren, great-great-grandchildren, nieces and nephews.
Family and friends are cordially invited to share thoughts, condolences and fond memories on Saturday (October 30th) from 2-6pm at the J. LEONARD McANDREW FUNERAL HOME, LLC, 2 Bogue Ave., Batavia, NY, where a prayer service will take place at 6pm.
She will be laid to rest in Hillside Cemetery, East Pembroke.
Memorial contributions in her name may be made to Genesee Cancer Assistance, 127 North St., Batavia, NY 14020. Expressions of sympathy may be shared with the family at: www.mcandrewfuneralhomes.net.
ARRANGEMENTS WERE ENTRUSTED TO THE J. LEONARD McANDREW FUNERAL HOME, LLC, 2 BOGUE AVE., BATAVIA, NY 14020. RONALD KONIECZNY II, DIRECTOR.