October 29, 2021 - 12:47pm
Mr. Dennis P. Radley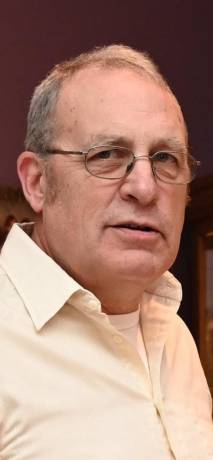 Basom - Dennis P. Radley, 64 of Basom, passed away on Friday, October 22, 2021 at his home.
Dennis was born Saturday, March 9th, 1957 in Batavia, a son of  Francis Radley of East Bethany and the late Shirley Alvut Radley.
He was employed at O-AT-KA Milk Products for over 39 years.
Surviving along with his father is his wife of 36 years Florine Smart Radley; children; Kristina (Jason) Heale of Oakfield and  Jason (Jessica) Falker of Pittsford, Vermont; four grandchildren; Elijah and Melody Falker; MacKenzie and Tyhler Wood; brothers, Roy (Judy) Radley of LeRoy, Thomas (Barbara) Radley of Stafford, Kenneth (Lorie Yasses) Radley of Batavia and Ronald (Julie) Radley of Batavia; sisters, Deborah (Jerry) Klotzbach of Basom, Judy (Michael) Anderson of Stafford and Susan (William) Meier of Corfu and several nieces and nephews.
He is predeceased by his brother Gregory Radley.
Friends may call on Monday, November 15, 2021 from 4 pm to 7 pm at the Burdett & Sanford Funeral Home, 11 Maple Avenue, Oakfield. Memorial services will be held on Tuesday, November 16 at 11 am at the funeral home. Memorials in his name may be made to the charity of the donor's choice. To leave a condolence, share a story, or light a candle, please visit www.burdettandsanford.com.