November 1, 2021 - 10:03am
Doris Potter Knab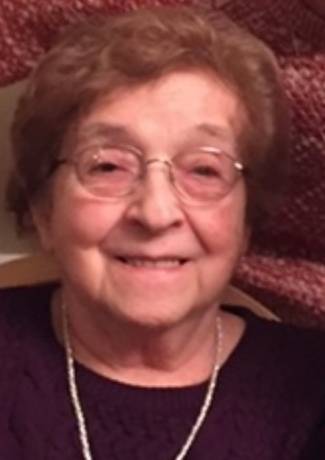 Doris Potter Knab, 88, of Varysburg passed away peacefully on Tuesday, October 26, 2021. Doris had lived in Varysburg for 60 years, until recently when she moved to the Manor House in Batavia. 
Born on March 21,1933, she was the daughter of the late James and Esther (Heinz) Potter. Doris was predeceased by her husband George; and brother Sonny (James Jr.) Potter.
Doris was employed by the New York State of Corrections for 25 years. She began as Payroll Clerk at the Attica Correctional Facility and finished her career as Head of Personnel at the Wyoming Correctional Facility.  Doris and George were dedicated Buffalo Bills fans and season ticket holders for 55 years.
Doris was a loving and devoted mother and grandmother. She is survived by her four children David (Gail) Knab, Debi (Roger) Hogan, Laurie (Steve) Valenti, Kim Morris,  and her grandchildren Timothy (Natasa), Meghan (Patrick) Little, Lisa (Eric) Riley, Joseph Valenti and Justin Morris.  She is also survived by her in-laws John(Joan) Knab and Ann (Don deceased) Corwin and many nieces and nephews.
There will be no prior visitation. A memorial service will be held at 11:00 a.m. on Saturday, November 6, 2021 at St. Paul's United Church of Christ, 11 Washington St., Attica, NY 14011.
In lieu of flowers please make a donation to the Varysburg Fire and Rescue Squad, PO Box 638, Varysburg, NY 14167 or to St. Paul's United Church of Christ, 11 Washington St., Attica, NY 14011. To leave thoughts or condolences visit www.marleyfuneralhome.com. Arrangements completed by Marley Funeral Home, LLC, 135 Main Street, Attica, New York 14011.