November 2, 2021 - 11:45am
Louise N. Rupe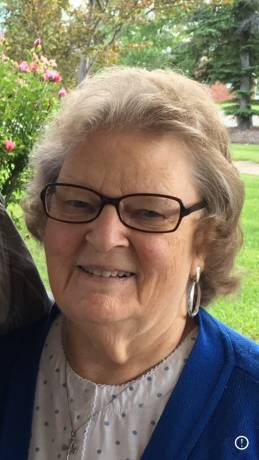 Louise N. Rupe, 83 of Corfu, passed away on Sunday, October 31, 2021 at United Memorial Medical Center in Batavia. She was born on March 11, 1938 in Yorkshire, NY to the late Donald and Kathryn (Rice) Tullar. She is preceded in death by two brothers, Ronald and Ernest Tullar.
Louise had been an active volunteer in church ministries throughout her life which included Sunday School teacher, Youth Group Ministries and Women's Bible Study teacher. She also served on Lay Witness Missions, having participated in over 50 weekend missions throughout New York, Pennsylvania and Florida. Louise volunteered in nursing homes and Prison Ministries in Albion Correctional Facility. She was past President of the Women's Aglow Fellowship in Batavia and Vice President of Leadership on the Genesee Valley AGLOW area board. She and her husband, Marvin, led a Grief Share Group for 26 years. Her other interests were in crafting and she was past member of the Holland Land Office Museum Quilt Guild. She devoted many years of her life babysitting other children in her home.  
Louise is survived by her childhood sweetheart and beloved husband of 65 years, Marvin Rupe of Corfu; her children, Randol (Janice) Rupe of Syracuse, Debra (Daniel) Athoe of Batavia, Cynthia (Robert) Bucci of Oakfield, Laura (Paul) Thurber of Basom, Daniel (Catherine) Rupe of Fairport; 13 grandchildren, 25 great-grandchildren, and several nieces and nephews.
Friends are invited to an 11:00 AM Celebration of Life on Saturday, November 6, 2021 at Northgate Free Methodist Church, 8160 Bank Street, Batavia, NY 14020. She will be laid to rest in Indian Falls Cemetery, Corfu. 
In lieu of flowers, memorials may be made to OurDailyBread.org. Thoughts and condolences may be left online at www.gilmartinfuneralhome.com. Arrangements are being completed by Gilmartin Funeral Home & Cremation Company, Inc. 329-333 West Main Street, Batavia, New York 14020.