November 4, 2021 - 12:10pm
Bart A. Thomas Sr.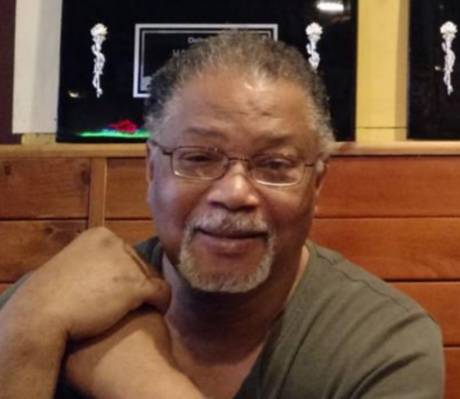 Bart A. Thomas Sr., 68, of Batavia passed away on November 2, 2021 at United Memorial Medical Center. He was born on December 25, 1952 in Batavia, the fourth child of the late William F. Thomas and Anna L. (Duncan) Thomas.
Bart was an experienced welder and machinist at Batavia Metal Products. He loved all sports, and was an avid Buffalo Bills fan. Bart loved to cook and go to the casino for entertainment. Above all else he loved spending time with his family, especially his grandchildren.
He is survived by his beloved wife of 45 years; Carmen Thomas; children William L. Thomas of Batavia, Bart A. (Kathlyn) Thomas, Jr. of Buffalo, Shamarr A. (DJ) Mamula of Washington State and Adam Thomas of Batavia; five grandchildren, Peyton, Patrick, Trey, Lily and Nathanial; mother-in-law Carmen M. Martinez; siblings Patricia A. Johnson, Rick A. (Mary Jo) Thomas, Kirk A. Thomas, Rand A. Thomas, Tim A. Thomas all of Batavia, Vicki A. (Jeff) Shelnut of Alexander, Peggy A. (David) Vasciannie, Billy A. Thomas and Greg A. Thomas all of Batavia; also survived by his sister-in-law Anita E. Martinez of Hilton and brother-in-law Luis A. Martinez of Batavia; along with a host of nieces, nephews, cousins and friends.
Calling hours will be held on Saturday November 6, 2021 from 10:00AM – 1:00PM at Gilmartin Funeral Home & Cremation Company, Inc. 329-333 West Main Street, Batavia, NY 14020. A 1:30PM Funeral Service will follow at the First Presbyterian Church 300 East Main Batavia, NY 14020. Bart will be laid to rest in Grand View Cemetery, Batavia.
In lieu of flowers, memorials may be made to Carmen in Bart's honor. For more information please call (585) 343-8260 or to leave a message of condolence visit www.gilmartinfuneralhome.com. Arrangements completed by Gilmartin Funeral Home & Cremation Company, Inc. 329-333 West Main Street Batavia, NY 14020