November 5, 2021 - 4:46pm
Carol A. Frongetta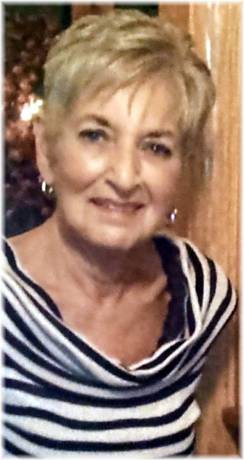 Carol A. Frongetta, 76 of Batavia, passed away peacefully surrounded by her family on Friday, November 5, 2021 at her home. She was born July 6, 1945 in Batavia, to the late Joseph (Josephine Sardina) Natolie. She is preceded in death by her brother-in-law Donald Suozzi.
Carol was an LPN at the VA Medical Center in Batavia, before she retired. She was an avid gardener that loved to cook and go to the casino. Carol enjoyed vacationing, yearly trips to Myrtle Beach, spending time with family and friends. Her greatest joy was being with her grandchildren.
She is survived by her beloved husband of 55 years, Robert "Bob" Frongetta of Batavia, sons, Michael (Lancy) of Batavia, Mark (Erica) Frongetta of Elba, sister Rosemarie Suozzi of Batavia, four grandchildren, Abigail, Alec, Benjamin and Sophia Frongetta, along with many nieces and nephews.
Friends are invited to call on Monday, November 8, 2021 from 4 to 8 PM at Gilmartin Funeral Home & Cremation Company, Inc., 329-333 West Main St., Batavia, NY 14020. A 10:00 AM Mass of Christian Burial will be held on Tuesday, November 9, 2021 at Resurrection Parish, 303 East Main Street, Batavia, NY 14020. She will be laid to rest at St. Joseph's Cemetery, Batavia.
In lieu of flowers, memorials may be made to Notre Dame High School Foundation, 73 Union St., Batavia, NY 14020 or to Ascension Parish, 19 Sumner St, Batavia, NY 14020. To leave thoughts or condolences please visit www.gilmartinfuneralhome.com. Arrangements completed by Gilmartin Funeral Home & Cremation Company, Inc. 329-333 West Main Street Batavia, NY 14020.