November 8, 2021 - 3:00pm
Rita A. Murphy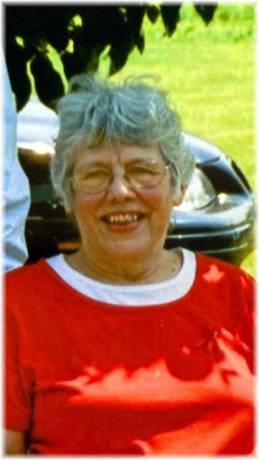 Rita A. Murphy, 85 of Batavia, passed away on Saturday, November 6, 2021. She was born in Johsonburg, November 10, 1935 to Ernest and Mattie (Meyer) Murphy. Rita is predeceased by her siblings, Teresa Murphy, Estella (Edward) Petrie, Viola Murphy, Joseph (Susie) Murphy, Mary Frances (Edward) Reynolds, Charles (Marion) Murphy.  
Rita graduated from Attica High School and then worked for GTE Sylvania before she retired. After Retirement she kept busy working at a variety of places including McDonald's, Walmart and Oliver's. Rita attended daily masses and enjoyed her time at the Senior Center.
She is survived by sisters, Sister Mary Patrick Murphy SSJ, Genevieve (late Donald) Burlingame and Doris (late Arnie) DuPont; brothers, Norman (Mary Ann) and Paul (late Beverly) Murphy, along with many nieces, nephews and cousins.
Friends are invited to call on Wednesday, November 10, 2021 from 3 to 6 PM at Gilmartin Funeral Home & Cremation Company, Inc., 329-333 West Main St., Batavia, NY 14020. A 10:30 AM Mass of Christian Burial will be held on Thursday, November 11, 2021 at Sts. Joachim & Anne Parish, 2311 Attica Road, Varysburg, NY 14167. She will be laid to rest at St. Joseph's Cemetery, Varysburg.
Flowers gratefully declined, memorials may be made to Sts. Joachim & Anne Parish, 50 East Ave, Attica, NY 14011 or the Donor's Choice. To leave thoughts or condolences please visit www.gilmartinfuneralhome.com. Arrangements completed by Gilmartin Funeral Home & Cremation Company, Inc. 329-333 West Main Street Batavia, NY 14020.