November 9, 2021 - 1:59pm
Roger D. Meinhold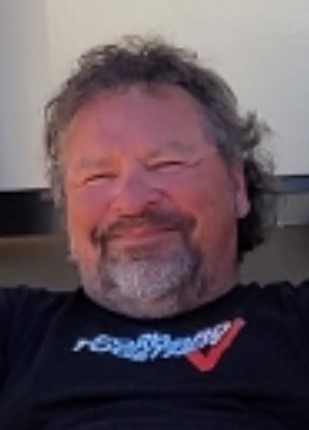 Roger D. Meinhold, 54, of Alexander passed away on November 9, 2021. He was born on August 27, 1967 in Buffalo to the late Richard and Kathleen (Wilcox) Meinhold. In addition to his parents, Roger is predeceased by his son; Jacob Meinhold.
Roger worked as a technician for Verizon Communications in Batavia. He was an avid outdoorsman who loved hunting, boating and camping. Roger was "Mr. Fix it" for his family. He was a comedian, loving and reliable, someone who took care of everybody and everything. His granddaughter would say "He's my favorite."
He is survived by his loving wife; Kathleen (Wallworth) Meinhold; children Ashley Meinhold of Colden, NY, Paige Meinhold of Red Oak, TX, Allison Steavens of Attica, NY, Christina Weston of Alexander, NY,  Valerie (Dustin) Johnston of Murfreesboro, TN, and Ashley (Tony) Fortney of Summersville, SC; siblings Richard (Lori) Meinhold of Orchard Park, NY, Mary (Art) Converse of St. Augustine, FL, and Colleen (Steve) Tyler of Greece, NY; 4 grandchildren Abraham Steavens, Trinity Acquard, Mira Breitwieser and Evelyn Johnston, along with several; nieces and nephews.
Calling hours will be held on Thursday November 11, 2021 from 4:00-8:00PM at Gilmartin Funeral Home & Cremation Company, Inc. 329-333 West Main Street, Batavia, NY 14020. An 11:00AM Funeral Service will follow at the Funeral Home on Friday November 12th.
In lieu of flowers, memorials may be made to S.C.O.P.E. Genesee County Chapter PO Box 165 East Aurora, NY 14052. For more information please call (585) 343-8260 or to leave a message of condolence visit www.gilmartinfuneralhome.com. Arrangements completed by Gilmartin Funeral Home & Cremation Company, Inc. 329-333 West Main Street Batavia, NY 14020