November 10, 2021 - 4:33pm
Mrs. Viola M. Stokes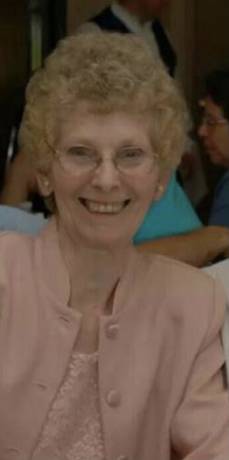 Elba – Viola M. Stokes, age 86, passed away on Tuesday, November 9, 2021 at Rochester General Hospital.
She was born on July 28, 1935, in Caledonia, a daughter of the late Daniel Buck and Elizabeth Oster Buck.
Viola worked in the business office in the Elba Central School District for many years. She was a member of The First Presbyterian Church of Elba for over 50 years where she was a member of the "four-fold" group. She and her husband were members of the "guys and gals club" and upon their retirement enjoyed taking bus tours with their friends.
A member of Godfrey's Pond for over 50 years, she was a very talented painter who loved to read. She would often be found at the Richmond Memorial Library carrying out an armful of books.  She will be remembered for her zest of life and as a fantastic cook and baker who would enjoy eating the "sweets" she baked. Above all else, she loved being with her family and spending time with her grandchildren.
She is survived by her husband, Marvin L. Stokes with whom she celebrated 68 years of marriage; her daughter, Barbara (Jeffrey) Benedict of Rochester; her son-in-law, John Jurs of Albion; her grandsons, Joshua (Robin) Jurs and Jacob (Katherine) Jurs, both of Barre; step-granddaughter, Jennifer Jurs; her great-grandchildren, Elizabeth Jurs and Mason Jurs; brother-in-law, Raymond (Shirley) Stokes of East Bethany; sisters-in-law, Esther Johnson of Oakfield, Doris Stokes of East Bethany, Edith Bezon of Byron and Dixie (Charles) Rudolph of Batavia and numerous nieces and nephews.
She is predeceased by her daughter, Elizabeth "Libby" Jurs who passed away in 2015 and her siblings, Gordon Buck, Clifford Buck, Robert Buck, Barton Buck, Doris Martin, Alice Soto, Betty Totten and Emeline Macomber.
Friends may call on Friday from 5 p.m. to 8 p.m. at the H.E. Turner & Co. Funeral Home, 403 East Main Street, Batavia. Funeral services will be held at 11 a.m. Saturday at The First Presbyterian Church of Elba, 23 North Main Street, Elba. She will be laid to rest in Maple Lawn Cemetery, Elba. In lieu of flowers, memorials in her name may be made to The First Presbyterian Church of Elba, 23 North Main Street, Elba, New York 14058. To leave a condolence, share a story or light a candle in Viola's memory, please visit www.bataviafuneralhomes.com.