November 15, 2021 - 3:46pm
Joan Shirley Fricano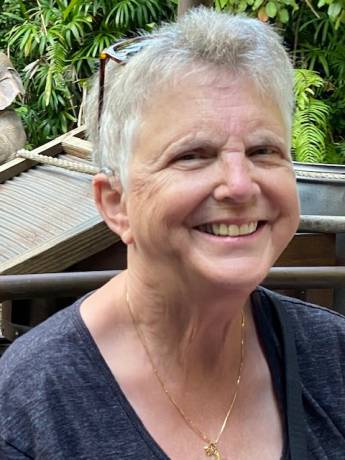 Joan Shirley Fricano (nee Carr) of Amherst, NY, beloved wife, and cherished mother and grandmother, passed away on Thursday, Nov. 11, 2021. Joan was born in Batavia, NY, to Fred and Shirley Carr, and married for 49 years to her high school sweetheart Mike Fricano. They had three children, Michael, Melissa and Katie, all adopted from Seoul, South Korea.  
Joan was the glue of the family who brought everyone together and made taking care of everyone else, including the family's many pets, her favorite job. She would go on to form especially close bonds with her grandson, Alex Sniezak, and granddaughter, Mina Southard, and loved going to Disney World with them.
She is survived by her husband, children Michael, Melissa (Michael Southard) and Katie, grandchildren Alex and Mina, step-grandchild Kristin Southard, three brothers, one sister and many members of her extended family who miss her deeply.
Family and friends are invited to calling hours on Friday, Nov. 19, from 4 to 7 p.m. at H.E. Turner & Co. Funeral Home, 403 East Main Street in Batavia.  Out of an abundance of caution Joan's family asks that face coverings are worn and social distancing observed while at the funeral home.   Joan's funeral service will be for family and close friends.  Her funeral can be viewed live by logging onto https://www.bataviafuneralhomes.com/obituaries/Joan-Fricano/ on Saturday at 10:00 a.m.
In lieu of flowers, memorials may be made to Crossroads House, PO Box 403, Batavia, New York 14021, www.crossroadshouse.com/donate.
Please leave a condolence, share a story or light a candle at www.bataviafuneralhomes.com.