November 16, 2021 - 12:09pm
Daniel M. McJury
posted by
Ronald Konieczny
.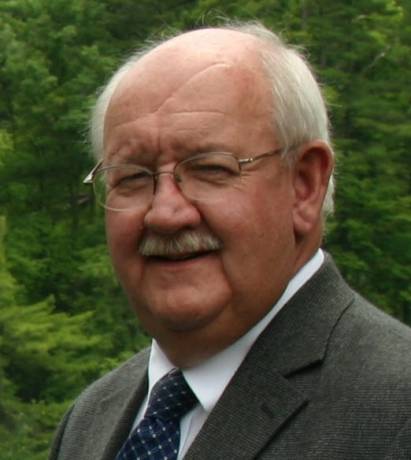 Daniel M. McJury, 66 of Lancaster, formerly of Batavia, passed away unexpectedly on Monday (November 15, 2021).
He was born February 18, 1955 in Batavia, NY, a son of the late Robert and Mary Jean Borst McJury.
Dan was a graduate of Notre Dame High School and attended Genesee Community College. He had a long career in the transportation and trucking industry; working his way up from a delivery driver with UPS and ending his career as the Regional Manager for Land, Air Express.
Dan was a caring and devoted brother, father, uncle and grandfather who loved to spend his time traveling and visiting with family.  He was a hard worker but always balanced work commitments and family life to be there for his children and family.  Dan will be missed by all who knew him and remembered fondly. 
Survivors include his children, Rebecca (Dr. Robert) Gouinlock of Attica, Patrick (Justine) McJury of Batavia and Matthew McJury of Batavia. Grandchildren, Elizabeth and William Gouinlock and Emma and John McJury. Siblings, Bob (Patricia) McJury of Victor, NY, Mary Beth (Dan) Riordan of Alexandria, VA, Ellen (Matt) Dooley of Vienna, VA, and Tom (Lori) McJury of Fairport, NY. Also survived by several nieces and nephews, and many caring friends.
Family and friends are cordially invited to share thoughts, condolences and fond memories on Thursday (November 18th) from 4-7pm at the J. LEONARD McANDREW FUNERAL HOME, LLC, 2 Bogue Ave., Batavia, NY. A Mass of Christian Burial will be celebrated Friday, 9:30am at Resurrection Parish, 303 East Main Street, Batavia. Interment will be in St. Joseph Cemetery.
Those desiring may make memorial contributions in honor of Daniel M. McJury to Notre Dame High School, 73 Union Street, Batavia, NY 14020. Expressions of sympathy may be shared with the family at: www.mcandrewfuneralhomes.net.
ARRANGEMENTS WERE ENTRUSTED TO THE J. LEONARD McANDREW FUENRAL HOME, LLC, 2 BOGUE AVE., BATAVIA, NY 14020. RONALD KONIECZNY II, DIRECTOR.