November 26, 2021 - 1:51pm
Geraldine D. Penkszyk
posted by
Ronald Konieczny
.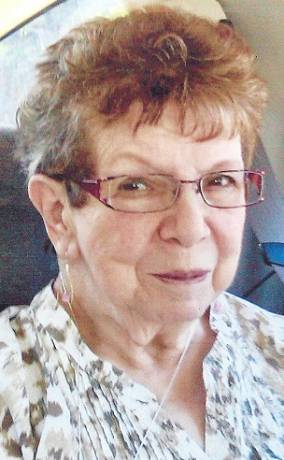 Geraldine Penkszyk, 87 of Batavia, passed away peacefully on Thursday (November 25, 2021) at her home under the loving care of her family.
She was born September 22, 1934 in Batavia, a daughter of the late Jerry and Irene Colantonio Tresco
Geraldine was a graduate of the Batavia High School Class of 1952. She was employed by Montgomery Ward, Tops, helping her husband with farming, Sylvania TV and 14 years at JC Penney's.
She met Francis John Penkszyk Sr in 1952. They were married May 2, 1953 in Batavia, NY and together raised three children.
Survivors include her daughters, Debi Penkszyk Geib and Teresa (Donald) Penkszyk Doran, Sister, Jeanette Tresco Cox. Grandsons, Francis Penkszyk III, Aaron Penkszyk, Derek (Jen) Geib and Talen Geib. Also survived by six great-grandchildren and several nieces and nephews.
She was predeceased by her husband, Francis Penkszyk Sr., Son, Francis Penkszyk II. Granddaughter, Jacinta Penkszyk. Sisters, Virginia Tresco, Shirley Cox and brother, David Tresco.
Family and friends are cordially invited to share in her funeral service on Monday (November 29th) at 1pm at the J. LEONARD McANDREW FUNERAL HOME, LLC, 2 Bogue Ave., Batavia, NY. She will be entombed in St. Joseph Cemetery.
Memorial contributions in her name may be made to Alzheimer Association. Expressions of sympathy may be shared with the family at: www.mcandrewfuneralhomes.net,
ARRANGEMENTS WERE ENTRUSTED TO THE J. LEONARD McANDREW FUNERAL HOME, LLC, 2 BOGUE AVE., BATAVIA, NY 14020. RONALD KONIECZNY II, DIRECTOR.