December 14, 2021 - 3:25pm
Norma G. Kelver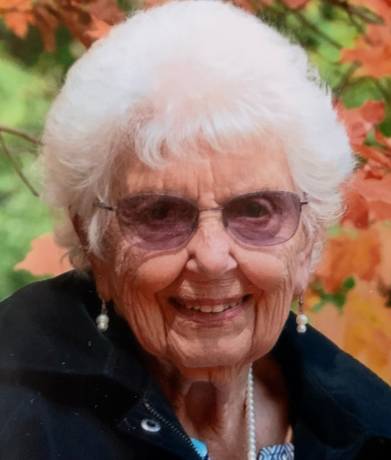 With heavy hearts we announce the passing of Norma G. Kelver of Strykersville, NY on December 10, 2021 at the age of 94.
Norma was a graduate of Alexander High School. She went on to the Rochester Business Institute where she received her medical secretary certification. She will be remembered for her knitting of hats, mittens and booties to donate to local charities. She was an excellent seamstress and was a 4H leader who taught many local girls how to knit. She volunteered with the American Cancer Society and the Clothes Closet.
Norma was a member of the St. Johns U.C.C. Women's Guild and was the organists at St. Johns for over 50 years. Later she worked for several years as an aid on the school bus for handicapped children. She always made time for her grandchildren, especially when cards or dominos were involved or sharing her love of music. She was loved and cherished by many from NY to TX. She will be remembered for whit, great sense of humor and for the caring and kindness she showed to everyone she met.
She is preceded in death by her parents; Howard and Marion (Lance) Geer; her husband of 70 years Henry J. Kelver; her siblings Doris (Stuart) Phillips, Norris (Lois A.) Geer and Earl Geer. She is survived by her sister; Phyllis Murphy (Chet Robinson) of Collegeville, PA., and sister in law Ruth M. Geer of Alexander; her sons Richard (Ester) Kelver, David (Sandy) Kelver, Paul (Lenore) Kelver, Robert (Cindy) Kelver and Scott (Tammy) Kelver; 9 grandchildren, 10 great-grandchildren and many nieces and nephews.
Relatives and friends are invited to attend visitation on Saturday December 18, 2021 from 1:00 – 1:30PM at St. John's United Church of Christ 608 Centerline Rd. Strykersville, NY 14145. A 1:30 Funeral Service will immediately follow at the church. Interment will be at St. John's Cemetery.
In lieu of flowers, memorials may be made to the St. John's United Church of Christ 608 Centerline Rd. Strykersville, NY 14145. To leave a message of condolence visit www.marleyfuneralhome.com. Arrangements completed by Marley Funeral Home, LLC. 135 Main Street, Attica, New York 14011.