December 15, 2021 - 12:50pm
William R. Metz, Sr.
posted by
Ronald Konieczny
.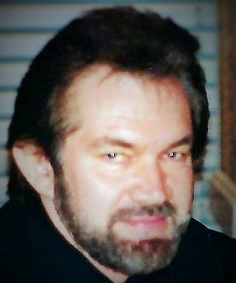 William R. Metz Sr., 77, passed away peacefully at the Batavia NYS Veterans Home after a long struggle with his health. Born 1944 in Schenectady NY to the late James & Carolyn (Cronin) Metz. Bill is survived by his brother, children, stepchildren, grandchildren, nieces/nephews and (as he would call them) many "grand dogs".
He grew up on Washington Ave in the city of Batavia where he attended St Joseph's School & Parish. For a brief, but memorable time, Bill was in the Army 101st. He worked for Snell Signs, Coke, Sylvania, Kodak, Walmart and even dabbled in his own towing & car sales business.
While he may have met his brother Pat (Maglenda) Metz later in life, they had much in common and could talk for hours (which they often did).
Bill loved his grandchildren, music, telling stories of his past, cars, animals, motorcycles, collecting & four wheeling with the guys - which he missed terribly after his health took it away. However, he didn't let that stop him from always having pleasant words with anyone he came across. He could make everyone smile, laugh & feel special.
Fortunate enough to have experienced two loves during his lifetime, Bill married twice. He was married to Serena (Gautieri) in 1965 for 19 years until she passed in 1984. With her, he had two children. Daughter, Melissa (Michael) Grasso and son, William Metz. Grandchildren Mackenzie (Pat), Meredith & Mason Grasso, Devin, Kyle, & Kaylee Metz, Jason (Andrea), Matt (Lisa) Brown, Donny (Amber) Cotter. Great-grandchildren Gianna, Lucas, Abrianna (Brie). He later married Jean (Ratulowski), also known as Mrs. Pixley and Mrs. P, who passed away in 2015. They were married for 17 years. Through Bill's marriage to Jean, he gained a second family. Jean's children, James (Mary) Pixley, Shawn (Julie) Pixley, Kimberly (Tim) Shea and grandchildren Patrick & James Pixley and Ryan Shea.
Bill & Jean also had Bill's Buddy "Chewie" who stayed with him as long as he could. Chewie gave a new meaning to man's best friend. His loss was hard on Bill.
Bill's family will be forever grateful for the friends & family that continued to check in on him regularly and are saddened for those that never had the opportunity to know him. He was a man of many stories, stories that will now live on with his family & friends. They would also like to extend a thanks to the staff at the NYS Veterans Home, many went above and beyond to make him as comfortable as could be.
In lieu of flowers, cards and memorials, the family asks that you instead take the time to brighten someone else's day. Call someone you've lost track of, mend a grudge you may have, or share a story. Our time together is short, live life with gratitude.
The family will be having a private gathering to share stories and celebrate his life at a later date.
Expressions of sympathy may be shared with the family at: www.mcandrewfuneralhomes.net.
ARRANGEMENTS WERE ENTRUSTED TO THE J. LEONARD McANDREW FUNERAL HOME, LLC, 2 BOGUE AVE., BATAVIA, NY 14020. RONALD KONIECZNY II, DIRECTOR.