December 20, 2021 - 9:06am
James (Jim) Edwin Woodruff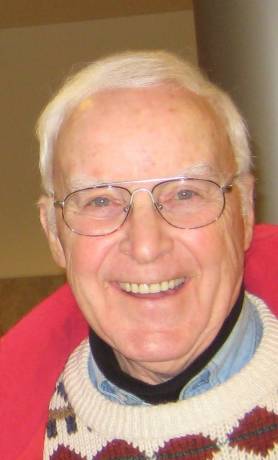 James (Jim) Edwin Woodruff passed away on December 15th at his home in Batavia surrounded by his loving family and nursing staff. Jim was born August 2, 1928 in Youngstown, Ohio, the son of the late Gideon and Thelma (Sands) Woodruff.
Jim was civic minded from an early age, having earned the Eagle Scout rank in Boy Scouts and serving as a veteran with the United States Army. He continued to be inspired to help his community throughout his life. Jim was member and president of the Batavia Board of Education from 1970-1973, member and chairman of the Genesee County Legislature from 1976-1983, member and chairman of the Genesee/Finger Lakes Regional Planning Commission, and member of the Genesee Symphony Orchestra Board of Directors. He also was director of All Babies Cherished and a board member of HomeCare and Hospice. Jim was a member of the Masons for over 50 years. He was recognized by the Genesee Industrial Development as well as named Sertoma of the Year in 1990 and Geneseean of the Year in 1996.
His faith was a constant part of his daily life, and he was active in the Batavia First United Methodist Church, where he was a former youth leader. Every Sunday, congregants were treated to his presence in the choir with his beautiful tenor voice. Over the years, he was asked to sing at many weddings and funerals, and he loved being able to share his passion with others. Jim also enjoyed performing in the Rotary Club productions and was particularly fond of The Music Man and My Fair Lady.
Jim was owner of the Overhead Door Company of Batavia, which was started by his parents. He was a familiar face in the business community and enjoyed building personal relationships with his customers.  Because of his work ethic, he was able to build a thriving business that was then passed on to his son.
On October 31, 1953, he married Ruth Josephine Woodruff in Arkport, NY. He was fortunate to have found the love of his life and is survived by his children, Charlie (Terri) Woodruff of Alexander, Cynthia Zielinski of Portland, Oregon, and Catherine (James) Zaso of Batavia; grandchildren, Libby (Michael) Craig, Kyle Woodruff, Michelle Zaso (Paul Leung-fiance), Matthew Zaso, and Monica Zaso; great-grandchildren, Gavin Craig and Hailey Craig; and several nieces and nephews. Jim was preceded in death by his wife, Ruth Woodruff, and his sister.
Jim's funeral will be a private family gathering with no calling hours. A public Celebration of Life will be held at a later date. Jim will be laid to rest with military honors in Grandview Cemetery.
In lieu of flowers, memorials may be made to Batavia First United Methodist Church, Attention: Organ Fund, 8221 Lewiston Road, Batavia, NY 14020 or a donation of your choice.
Please leave a condolence, share a story, or light a candle at www.bataviafuneralhomes.com.
Arrangements for Jim were entrusted to the H.E. Turner & Co. Funeral Home in Batavia.